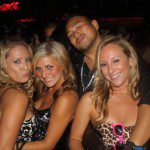 Welcome back to our "Where to Pick Up Girls" where we bring you San Francisco!
SF is one of the most beautiful cities to visit in the United States to pick up girls. San Francisco is home to gorgeous and down to earth girls along with an eclectic city atmosphere. While not as hard partying as New York City, you'll never run out of things to do in San Francisco, and the diversity of the city creates a full range of different girls for you to meet.
Fashion Tip: Because of SF's huge gay population, if you're peacocking, you will either be mistaken for being homosexual or approached by one. We advocate being fashionably edgy versus peacocking, but that's entirely up to you. Peacocking will mean you get approached and commented more on by girls, but also AMOGGED and cockblocked more. Fashionably Edgy means you won't get as much comments or approaches, but you'll still get a few and almost no AMOGs or cockblocks.
Friday Night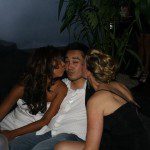 Bubble Lounge (714 Montgomery Street): Bubble lounge is an elegant lounge located in the financial district of San Francisco. This venue boasts a spacious lounge on the street level and a basement level dance floor. This venue is quite popular on this night and if you want to ensure entrance then show up around 10pm.
There is no cover, but there is a semi-upscale dress code that's enforced. The crowd varies from each week, but generally there are enough girls to pick up there to make it worth going to. The music isn't usually good, but that's not why you're going there.
Harlot (46 Minna Street): Harlot is always packed on a Friday night and where you can pick up gorgeous girls as well. Harlot is located in the SOMA or South of Market District of San Francisco with a modern-gothic theme. The venue itself is a smaller size and because of this; they will limit the number of men who arrive with no girls.
If you decide to show up with just guys, you need to arrive right when the doors open at 10pm if not earlier. This staff at this venue can get a little snooty, but if you come in expecting that and prepare accordingly then you should have no problem.
Opener Tip: Men in this city are not nearly as aggressive as men in other cities. A dominant and confident approach is your best bet for attracting and picking up girls in this city. Proceed to approach with both confidence and bantering conversational skill as the girls here may get a sensory overload with an overtly aggressive approach. They require much more comfort than in other cities.
Saturday Night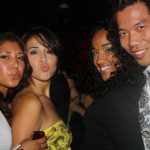 Vessel (85 Campton Place): Vessel is located in the heart of the Union Square district and is frequented by the prettier girls of San Francisco. The venue itself can get so loud that it's nearly impossible to hear anyone without getting extremely close. Who wouldn't want to get closer to a pretty girl anyways?
This venue is much better suited for those of who want a lively party in a city that is rather chill and laid back. The wait in line isn't too long and the venue itself is much smaller. Vessel even has a co-ed bathroom, but don't get your hopes up about hooking up in there unless you've got mad One Night Stand game.
Slide (430 Mason Street): Slide is also located in Union Square and is right next door to a popular tourist nightclub called Ruby Skye but isn't the best for picking up girls. Slide is an underground nightclub that has a slide that you can ride down to get into the venue. If you don't want to do that, you can just take the stairs.
This venue is a hit-or-miss in the sense that you may run into attractive girls, but they aren't as stunning as the women you'll see in other venues. In San Francisco, the more beautiful girls don't seem to frequent bars or clubs as much as in other cities.
Ruby Skye (420 Mason St): Ruby Skye is the Saddle Ranch of San Francisco. Which means that it's a haven for wannabe Pick Up Artists, loud, large, with tons of roaming sets of girls, and of middling quality. Don't get me wrong, it's good training grounds for the newbie PUA and it's huge with two stories and dance floor, but it is dark and loud and and selection of girls is pretty average.
Still, it's hard to go wrong (except when they do gay night) when you have no other place to go, you always know you can sarge here.
Roe Nightclub (651 Howard St): A large three story venue, it has it's hit and miss nights. There's a basement, a main floor, and then the top floor. All jamming to some very, very loud music.
Unfortunately, sometimes a drunk rough element gets in every now and then, but it is very large with a lot of loud, dancing sets. Enough to practice and have fun with, but hard to isolate unless you've got your logistics on lock down as we teach our students during the E-Phase (Evaluate, Extract & Escalate).
Sunday Night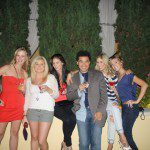 Matrix (3138 Fillmore Street): Matrix is located in the Fillmore district and is a smaller, more intimate venue that the rest. Sunday nights are typically harder to find where to pick up girls at but this venue rarely disappoints when it comes to having enough women to socialize with.
There is no cover, and the venue is walking distance to other bars and food places if you decide to take extract a girl out of the club.
Honorable Mentions
Bruno's (2389 Mission Street): A nice big bar with a lot of lounge areas. Separate room with a dance floor.
Manor West (750 Harrison Street): Small club with a small bar. Probably about 50% dance floor but a lot of good looking girls.
Cellar (685 Sutter Street): 2 bars, 2 DJs, 2 dance floors, also upstairs right next door to a small bar called Sugar Cafe.
Thalassa (2367 Shattuck Avenue, Berkeley): A bar in Berkeley with mostly college girls. Not far from UC Berkeley. Pool tables, music, and a patio.
Promoter Tip: There are few promoters that work the city of San Francisco, and so it's important that you simply make friends with the main guy. You can find that out by talking to the venue manager or owner and asking who the main promoter is for the night. My recommendation for this city is Tony and Sebastient.
Day Game
Union Square/Downtown SF: This area has several coffee shops, a big mall, several clothing stores in walking distance.
A lot of PUAs and Day Game Workshops are also taught here. Remember for day game, it's a waiting game.
San Jose
Downtown: Ghetto as hell, I don't go out there
V-Bar (355 Santana Row): Hotel bar. Don't need a lot of game, but there are a sparse number of girls that frequent there
Rosie McCann's (355 Santana Row # 1060): Fun vibe. A lot of nightlife industry types hang out there (hot girls in social circles). Good music/dj.
Sacramento
Azucar (1616 J Street): Supposedly a guaranteed hot spot.
Park Ultralounge (1116 15th Street): Another cracking hot spot. You can potentially get in free if you order dinner next door at "Cafeteria."
If you're not ready to go out by yourself and have been thinking about taking one of our world-famous bootcamps, check out these San Francisco PUA Bootcamp reviews with our real student testimonials and then attend a San Francisco PUA Bootcamp.