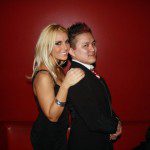 Here's another edition of "Where to Pick Up Girls." With the assistance of our intern Ben J, we look at one of my favorite PUA stomping grounds, Chicago!
In my personal opinion, Chicago has the most beautiful skyline in the United States. The nightlife scene is highly diverse with its share of Asian, European, and Latin clubs all filled to the brim with gorgeous women ready to be swept off their feet. Although Chicago doesn't have a place to go out every night like Los Angeles, it makes up for that by opening its nightclub doors until 4-5 AM on Friday and Saturday in a similar fashion to New York or London
TIP: When it comes to 2 AM and beyond, this is what is known as "The Witching Hour" or "Cattle Call" as in people are drunk and want to hook up. If your eyes are peeled and you aren't too drunk, you might have a chance at finding a beautiful girl prowling for a one night stand. Be on the lookout for people during this hour hunting for a hookup, just don't be aggressive about it, or you'll come off as a pervert!
Friday Night
Enclave (220 West Chicago Ave): This is my favorite Windy City favorite spot! The dress is very upscale. Girls are hot, adventurous, and talkative. The venue itself is a spacious 2 level facility with a ton of open space on the second level. Friday is typically a very busy night with a great crowd.  If you've got the scrilla, you can get table service here, as all the tables are elevated and lifted up around the open spaces. Cover is $20 on a typical night and $40 for special events.
TZAR (215 W Ontario St): This is one of my favorite venues in Chicago. Tzar is a European nightclub filled to the brim with gorgeous euro girls. 95% of them speak fluent English, but don't be surprised to run into a girl that doesn't understand what you're saying. The club itself is fairly small, but has a lot to offer. There are plenty of comfort couches to sit girls down, and if the music is too loud, there's a small lounge downstairs with a huge wrap around couch to pull people into where the music is subdued. Cover's $20.
Be warned, the bouncers are extremely picky about who gets into their club. This is the Mt. Everest of clubbing when it comes to Chicago. Dress in a blazer or vest with nice shoes or risk being denied entry. I've seen girls in revealing outfits get turned away from the club because they weren't naturally attractive enough. If you're coming to Tzar, bring your fashion A-Game.
Saturday Night
Soundbar (226 W. Ontairio St): Soundbar is a very large 2 story venue with a large dance floor and isolated table service area guarded by a bouncer at all times. The music isn't very loud, but the line here is often very long. Get here before 10 PM, or suffer a long wait. The talent here could be much better, and the crowd attitude overall is average. The good part is there's plenty of couches and places to sit down on the bottom level.
Cover's $20, but if you know a promoter, they have a great deal where you get 4 free drink tickets good until 11:30. When I go to Soundbar, it's typically to warm up and have a few drinks before heading to my favorite Saturday night venue right next door.
Crescendo (222 W. Ontairo St): This is my personal favorite when it comes to Saturday night in Chicago. Crescendo has a ton of eastern European girls and a good mix of other races as well. The club itself is medium-large and has a large bar area. There's also a ton of tables around for a bottle or 2. Bartenders are extremely friendly, staff is courteous, and like Tzar, there's a downstairs with a wraparound couch and subdued music, perfect for kissing.
Sunday Night
Level Nightclub (1045 N. Rush St): Industry night which means that it does not get busy until after midnight, but the chicks are SMOKING HOT. This place is all about bartenders, cocktail waitresses, strippers, dancers, etc. There's no cover until 11 PM, so get there early and reap the benefits of gorgeous industry women. The music is alright. Level is known as one of the best industry nights in Chicago next to.
Bull and Bear (431 N. Wells St): Bull and Bear is known as another hot industry night in Chicago, so again, there's nothing till after midnight. There's no cover until 11 PM as well here. This is also one of those places where it starts off as a restaurant during the day and then transforms into a nightclub. The venue itself is fairly small, and the deals on bottles are very good (Grey Goose for $150? Yes please!) Girls here are absolutely gorgeous and often very friendly and easy to talk to. If you want an industry night, Bull and Bear and Level Nightclub are on par with each other.
Honorable Mentions
Spy Bar (646 N. Franklin St.) – A fairly large nightclub right across from Soundbar
NV Penthouse Lounge (116 W. Hubbard St) – A rooftop lounge with a decent view of the Chicago skyline. Music is not too loud.
Crimson Lounge (333 N. Dearborn) – An upscale lounge with very exotic cocktails, an artistic and classy atmosphere, and chilled ambiance.
V-Live (2047 N. Milwaukee Ave) – Gigantic 4 story mega club with extremely loud music. Not many places to sit down unfortunately.
Plan B (1635 N. Milwaukee Ave) – A classic dive bar, but it's typically filled to the brim with 7-9s. Shining moments are 12-3.
The Tavern (1958 W North Ave) – A fairly small hipster sports bar. Very friendly and attractive crowd.
Social 25 (25 W. Chicago) – This place is always packed. Line is extremely long, so get here early. 2 floor ultra bar
Vertigo Sky (660 N. State St) – Small lounge inside the Dana Hotel and Spa. Has a gorgeous view of the Chicago skyline and soft to normal volume music.
If you're not yet ready to go out on your own and have been thinking about taking one of our world-famous bootcamps, check out these Chicago PUA bootcamp reviews with real student testimonials and then attend one of our life changing PUA bootcamps in Chicago, Illinois.