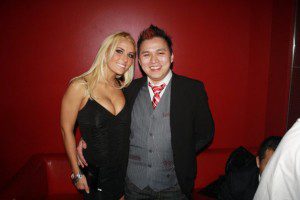 Chicago's always been one of those cities where the magic just happens whenever we have a PUA Bootcamp.  The last Chicago PUA bootcamp had an AWESOME lecture spot with a pinball machine AND a Jukebox as our students dappered themselves up in full APB approved gentlemen's attire to 60's music roaring from said jukebox.  Needless to say, Chicago was exciting with the the elite tier one coaches and instructors from ABCs of Attraction.  Fueled by 60's pop, dressed to kill, and a beautiful city with exotic nightlife to paint the town red, the ABCs students saw massive success and incredible results from training with us.
It's completely understandable to be skeptical and to be wary, but check out our PUA bootcamp reviews to relieve all doubt.  ALL our reviews are not paid testimonials and are not edited in any way, shape or form.  We give our students raw and brutally honest advice, so we expect them to return the favor in their PUA Bootcamp reviews: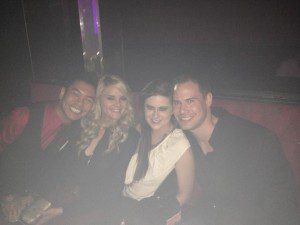 "I'm not going to lie, I'm one of those guys who is very skepticism on how these things work. I mean, we've all seen the PUA show and read/heard of the Game by Neil Strauss about these PUA. At first I thought it is disgusting, manipulative and straight up "Are you Kidding me? No way would this stuff work!". But as an AFC who can't figure out what he's doing wrong, I swallow down my pride and went through this boot camp. Guys, if you think this is a PUA boot camp, you're wrong. As JT said to me, this is really a life style change boot camp that help you grow up and be a Man."–DukeFoieGras
"I'm going to go with the analogy of learning to play a piano here. There are people who can teach themselves the piano. There are plenty of books and online resources to help you get started, and you can always just practice until you get good. But taking lessons will help you learn faster and avoid forming bad habits which will be harder to correct later… I honestly think that it would have been extremely difficult for me to start learning this stuff on my own…
  The thing that I liked the most about the boot camp was that Ben and JT genuinely cared about the students… I'm really happy I took the boot camp, and I hope to improve a lot in the upcoming months." -Taroadon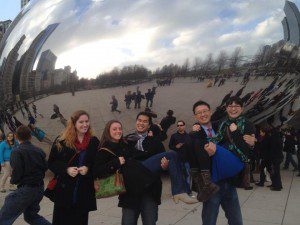 "When I got back to school, I came in with a new haircut, tighter fitting clothing, more importantly, a new attitude.
"It's like you disappeared this weekend and came back a new person!" is the reaction that EVERYONE is saying. Suprisingly, my roommates and classmates think I'm more "hipster" now, but whatever. I'm feeling my "Traveler's Confidence" coming back because I'm graduating in 3 months, most likely, I won't see these people again! Going to a party tonight after class, gonna get my sarge on and have an AWESOME time. Going out is SO MUCH MORE FUN now than it ever was before.
If you haven't gotten the hint, go take a bootcamp if you want to take the steps to creating the lifestyle you were meant to have." –Ben J
"Overall very solid experience. LOTS of first times. My expectation was to get a basic framework to work on and to abolish my approach anxiety. Objective one is definitely achieved, the whole system is easy enough to remember under stressful situations, and corresponds well to my belief that anything too complicated is probably wrong…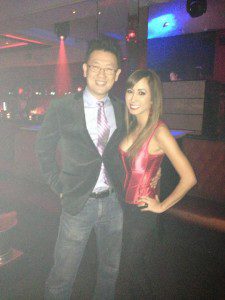 I feel like doing this has energized my entire life… I learned a lot, and I feel much better about who I am and optimistic about my future with a woman that I love than I have ever in my life." –deuscypher
"As I write this, I haven't seen APB for 10 hours and my life feels strangely empty. By strangely I mean, wow I miss the guy? Really? And by empty I mean…imagine a father-figure here one day gone the next. I figure I'll write this out while it's still fresh, and yet I am still in my shellshocked state." -Barney
"This place was playing like rock music and stuff, but it got very heated and everyone was sort of going crazy. I was feeling the the first song, but I slowed it down as soon as the next song came on. I took her hands, by her wrist, so she couldn't let go, and wrapped it around my neck. At this time, she has her hands around me, and my arms are feelings the shapes of her body." –Masterpiece
"Gareth was the head instructor and was extremely knowledgeable and able to share with us many anecdotes from his own personal experiences. Ben J also taught parts of the seminar and shared interesting perspectives on pick up as well. I can say that these guys are the real deal. Their techniques actually work and these skills are learnable. Even after the weekend was over I found myself with a large volume of material to learn and practice. " –Alex
 If you're still reading this and aren't convinced, then read up on other PUA Bootcamp reviews in other cities around the USA, London, and Australia!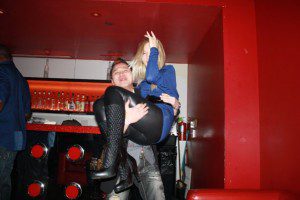 Watch the PUA Bootcamps page for details of upcoming dates in your city!
Rock on, Chicago!
If you've already got the skills and you want to test yourself out, check out this article on where to pick up girls in Chicago, Illinois.