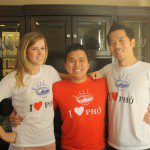 Toronto, or T dot (as it is affectionately nicknamed by Torontonians and Canadians alike), is a lively, cosmopolitan city with many things going on at once. Of course, the best part of Toronto would be THE WOMEN!
This city houses a wide variety of hotties from a diversity of nationalities of the Canadian, American, and European persuasion. So there is never a deficiency of women to choose from.
In this episode of the "Where to Pick Up Girls" series, we take a closer look at some great places in Toronto to meet some Canuck cuties. We also bring you some of the best spots in Toronto to run day game! So sit back, relax and read on…
Friday Night
Century Room (580 King Street West):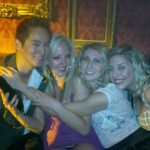 Century Room has long been a staple on the Toronto club scene. On any given Friday, it gets packed early with beautiful women. The venue is one level, containing two rooms and a smoking patio. The cover is $15 and women there are about 23+ in age. Although the place is on the small side, it has more than enough girls to pick up to when the place gets crowded.
The line to get inside tends to become instantaneous long at just a little past 10:30pm. The bouncers also like to hold the line for a while before letting people in – not a fun thing, especially during the blistering Toronto winters. So to beat the crowd arrive at around 10-10:15pm.
Although you can get away with t-shirt and jeans, Century Room attracts a more stylish crowd. So dress stylishly! You can never go wrong with a short sleeve collard shirt, jeans and nice shoes (that are not runners).
Finally, women here can judge you quite quickly. So you need to get your confidence in check by approaching with intent and slightly higher energy. They will believe you more with that approach and are willing to talk to you. Otherwise, they weed out the weak very quickly.
The Madison (14 Madison Avenue): If getting dressed up and heading to a club is not your thing, The Madison (or The Maddy) is a great option. It is a laid back two storey pub with an enormous patio area. It is mainly frequented by both international and University of Toronto students.
There is no cover, no dress code and the women there tend to be 19 to 24 years old. The place gets packed at around 10:30pm, so get there around 10-10:15pm. Otherwise, you will be stuck in a long line up.
One final thing to note is that, because of the low age range of the women, a little more energy and persistence must be put into the approach. The reason for this is that younger women are not as socialized as older women. So there might be a wall put up at the beginning of the interaction that must be overcome. To get over this, keep bantering with a big smile and fun energy.
Saturday Night
Muzik (15 Saskatchewan Road, Exhibition Place): Muzik is Toronto's premier club and one of my favorites venues to go where I pick up girls. It is a 41,000 square-foot venue that is jam packed with hotties. Since it is a high end club, things will get really expensive, really fast. Parking is $10 and cover is $20. If you want to get a seated table, it will be a 3 bottle minimum at about $250/bottle.
Due to the premium pricing, Muzik's clientele tends to be ballers. So please, for the love of Cristal, wear a fitted blazer, collard shirt, nice jeans and dress shoes. Also, to avoid the crazy line up, get there at 10pm sharp.
Once inside though, you will realize that the effort in getting there was worthwhile. The venue is stellar and the women are quite friendly. So feel free to approach anyone you please. You won't be sorry you did.
Brassaii (461 King Street West): Brassaii is a solid choice for any Saturday night to pick up women. It boasts a large patio, indoor lounge and a large back room for dancing. The women there are not only gorgeous but easy to approach. Since it is a more upscale crowd, it is not uncommon for the men to wear a blazer, buttoned up shirt and nice jeans.
Brassaii is a very popular spot so you need to get there at 10pm, sharp. Once a line forms at around 10:15-10:30pm, you might as well go to another place because you are not getting in, even if you know the promoter.
The cover for this place is $15, but it is well worth it. The place is crowded, but not overly crowded. You can find a seat on the patio in order to isolate a woman. Since Brassaii is more lounge than club, you do not have to contend with loud music when talking to a group of women.
Sunday Night
Cheval (606 King Street West): Cheval is the place to be on a Sunday night. It has a small yet stylishly decorated interior. The cover is also a reasonable $10. What sets it apart from others is that it actually gets packed with people. Not only that, since Sunday is industry night, the women here are the waitresses, hostesses and bartenders of other clubs.
Yes, you read it correctly: Cheval gets jam packed with hired guns! (I'll give you a second to let that last sentence sink in.)
Before you go, you should know that the place gets packed really fast and the people there dress very stylishly. So you will not go wrong by showing up at 10pm (sharp!), dressed in a fitted short sleeve collard shirt, jeans and nice shoes (that are not runners).
Once inside, the women are quite friendly. But remember to smile on approach and compliment them on their style. Also, don't skimp on the High 5's.
Honourable Mentions
Tryst (82 Peter Street): A large venue that consists of two rooms and patio. The best night to be there is Friday night. The cover on Friday is $15 and it gets packed early. Best time to get there to beat the crowd is 10-10:15pm. The women there are 19+ in age and there are plenty of beauties to approach. This is a great place to go for training.
This is London (364 Richmond Street West): A very large venue that consists of two floors and a smoking patio. The best night to go there is Saturday night. The cover for Saturday is $15 and it gets packed early. Best time to get there to beat the crowd is 10-10:15pm. The women there are 19+. There are a lot of beautiful women to approach. However, the place gets uncomfortably crowded and the women tend to be more closed off as the night goes on. This place is good for training purposes.
Drake Hotel (1150 Queen Street West): Very hip and cool lounge. Drake is good on both Friday and Saturday. The good things about Drake are: The women there are stunningly beautiful, no dress code (but people still dress stylishly) and $10 cover. The downside though is that the women are a little closed off. This is a great place to really test your game.
Spice Route (499 King Street West): A very large restaurant that converts into a lounge at around 9pm. Spice Route also boasts a substantial patio area where people tend to congregate during the summer months. The entire decor is very classy, which also attracts a more upscale crowd. Since the crowd tends to be older (late 20s to late 30s), Spice Route is a good place to go to as a warm up venue. You can spend about half an hour to an hour here before hitting other venues recommended above.
TORONTO (CANADA) DAY GAME
Downtown
——–
1. Queen Street (Between Spadina and Yonge)
This street is where the main street shopping happens. Women tend to be more on the artsy side. Approach directly with intent and a BIG smile and they will be receptive.
2. Eaton Centre (220 Yonge Street)
This is the main place to go for day game. You will ALWAYS find beautiful women to talk to. The best times to be there are between 3pm and 7pm.
3. Yonge Street (Between Queen and Dundas)
It's the street along the East side of Eaton Centre. You will get the same crowd as in Eaton Centre.
4. Ryerson University (350 Victoria Street) + Yonge/Dundas Square (10 Dundas Street East)
It is just outside the North East corner of Eaton Centre.
Uptown
——
1. Yorkdale Mall (1 Yorkdale Road)
If you cannot make it downtown, then Yorkdale Mall is the other place in Toronto for day game. There are always pretty women there. The best times to be there are between 3pm and 7pm.
Toronto (Canada) Day Game Tips
Best way to get downtown for day game is using public transit (TTC – Toronto Transit Commission).
If you need to drive, here are some awesome parking spots that I find are always free:
There is 1hr parking from 8am to 5pm (Mon to Sat), and free parking afterwards close to this address: 50 Markham St, Toronto, Ontario, Canada
There is 1hr parking from 8am to 5pm (Mon to Fri), and free parking afterwards along Ryerson Avenue, Toronto, Ontario, Canada.
CONCLUSION
Toronto is an awesome city to pick up women. With its multiethnic fabric, you are sure to find a hottie that suits your taste. Remember though to dress stylishly, approach with intent and be friendly.
Good times and High 5's will follow!
Happy hunting!
If you're not ready to go out on your own yet and have been considering one of our world-famous bootcamps, check out Toronto seduction bootcamp reviews with real student testimonials and then take a PUA bootcamp in Toronto, Canada.