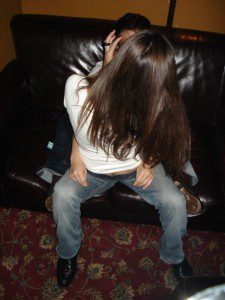 In this next article in our popular "Where to Pick Up Girls" series, let's talk about my first 'Bootcamp Abroad' with the ABCs which was a last minute flight to Seattle. While, I had sarged for a year and a half in the heart of Hollywood, I had never gone to another state specifically with the intention of meeting women and I was a bit nervous.
Much to my surprise, Seattle was a blast! Whoever said Seattle women were cold, bitchy, and hard to approach is straight tripping! At one point, there were more women coming up to JT and I then we were approaching, that's how friendly they were!
EASIEST TOWN I'VE EVER DONE ANY APPROACHING- BAR NONE!
Seattle is a BEAUTIFUL coastal city with some really cool bars in an area called Bell Town with a reputation for cold and drizzle. This city focuses more on bar-type social circle venues than clubs, but we managed to find a bit of both and each were filled with people just as friendly and easygoing as everyone else. I lucked out by traveling to such a great city for pickup as Seattle and will definitely return asap.
So here's my guide for Where to Pick Up Girls: Seattle!
Friday Night:
Amber (2214 1st Avenue): Big bar/restaurant type of venue. Gets busy early and sets are easy! Cheap drinks (also, food), a variety of music and couches, tables, rest-stations and bar seats galore. This place is a GREAT place to warm up and was filled with uber-nice girls.
The talent was not as good, but there were one or two jaw droppers worth the trip. Huge age range and the guys are just as nice as the girls. By far the easiest venue to open in in any city I've been in the US. Go early to hang out with some friends. One of our students romantically closed a girl from this club on Night 2!
Saturday Night: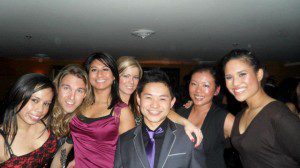 Trinity (111 Yesler Way): This place is HUGE! Three areas: Side Bar area gets busy early with social groups, great for opening and kick starting. Cheap drinks and friendly people. Smaller house/electronic Club Room with lounge is mostly empty until late, but filled up (with Asians??) around Midnight-thirty.
It's upstairs bar focuses on more cocktails and it's extremely loud. Hard to access, but if the music was quieter, the couches would be great for other nights. The Main Club Room was the place to go after 11:30pm and hosted most of the dancing. Access to VIP was through a tall, visible stairway with personal security, very impressive and great for passive value.
This place is a MECCA with TONS of isolation zones and exclusive VIP section to bring girls to. No cover. Check this place out!
BOTTLE SERVICE TIP: Seattle has weird liquor license laws. As opposed to bottle service (serving your own drinks is not allowed by Washington State liquor laws), they offer two options. Both options come with a table fee ($200ish to purchase a table to sit at) PLUS either a) your own personal cocktail waitress to order drinks from (which you STILL have to pay for) or b) you can pay a flat fee to bring 5 (I think) bottles of your favorite liquor and have your own waitress pour them for you. The whole thing is weird, so my recommendation is to buy the table fee and drink at your leisure.
Sunday Night:
The Triple Door (216 Union Street): Really cool, lounge-y place. Mid-20's to late 30's crowd, $10 cover for SALSA DANCING on Sundays. People come to dance, but stay and hang out, which makes approaching VERY easy. Skill level is all over the place, so take some lessons and go to mingle.
Many 5s, 6s, 7s with a few under approached 8s. Serves food, so some will be eating, but it remains populated after the kitchen closes. Big dance floor with a latin band (loud), so move to the back to isolate and run routines. Bar is in the middle and has tables and booths on either side. Expensive for Seattle.
Be warned, Salsa clubs are pretty much the only thing to do on Sunday in Seattle and all have a cover.
If you're not ready to go out on your own yet and have been thinking about taking one of our world-famous bootcamps, check out Seattle PUA Bootcamp reviews with REAL student testimonials and then take our life changing, results-driven Seattle PUA Bootcamp.