Get Started
Free Training Video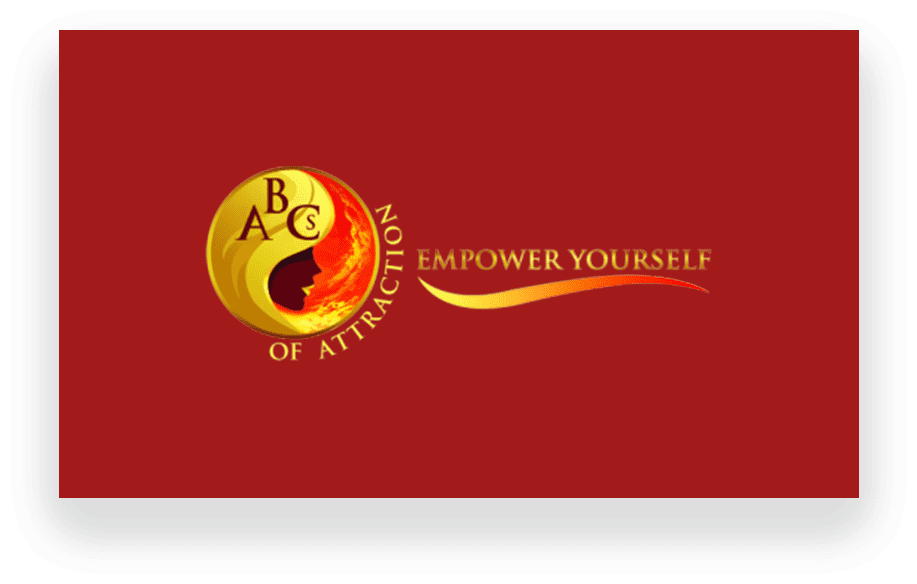 Who Are We?
"The ABCs of Attraction is THE bootcamp to take. It truly is a HOLISTIC program which empowers your inner self and makes you an attractive individual. There's a HUGE difference between good looking and looking good – What matters is looking good, and the ABCs teaches you how to do that."
Free Training!
Thats right… We'll get you started FOR FREE!
Are you interested in receiving FREE TRAINING from The Asian Playboy himself? Additionally, you will be given a lifetime of lessons, tips, videos, and more… At NO COST to you!
WARNING:
This is only for those who are HIGHLY DEDICATED to improving their dating life… If you think you have what it takes, follow this link for more info:
HOLISTIC APPROACH
The ABCs of Attraction is the only company that understands that attracting women is about much more than just "game".
If you want a quick fix, then ABCs isn't the company
for you. While it is true that we will provide you with all of the materials that you will need to change your life in only one short weekend, it is up to you to make sure that you continue applying our knowledge and expertise in order to attain the life-long change that you're after.
This is because we are about REAL LIFE CHANGE and NOT ABOUT SILLY GIMMICKS. And, while we push our students harder than anybody else out there, your results will last forever, while the competition's results will fade after the weekend is up.
THE REAL DEAL
We want to prove to you how good we are.. Live, and in person.
Unlike most companies that shy from live demonstrations, The
ABCs of Attraction team is happy to earn our stripes again and again to win over the confidence and trust of our students. We do this because we find that students that see firsthand all of the insane things that our instructors are capable of end up improving much more rapidly than students of other bootcamps who see no such live demonstrations. AFTER ALL, SEEING IS BELIEVING
To further cement our massive credibility, ABCs has been featured in media such as NBC Nightline, ABC, New York Magazine, AsianWeek… The list goes on and on. Additionally, The Asian Playboy has given talks at prestigious Universities such as Yale, Harvard, Wharton, and more.
FULLY COMPREHENSIVE
Cover all the bases in one weekend to achieve your full 180 degree transformation.
As a company whose sole dedication is the success of its students, we coach you on other facets than just "game", including image, lifestyle, and, possibly most importantly, inner game. There are no supplementary programs that you will need to take or products that we'll force you to purchase; one weekend with us covers enough knowledge to fully immerse you on the path to self-actualization.
WE UNDERSTAND MINORITIES
If you are a racial minority, OR if you are not classically good looking, then ABCs is the only bootcamp for you.
While we have coached many caucasian model types to success as well, nobody is better than ABCs at turning even the most fobby of minorities into total ladykillers. Our approach is the only approach that minorities, or those who are not classically good looking, should be using.
We utilize advance techniques to give minorities the edge over everyone else in field… And NO OTHER COMPANY CAN TEACH YOU THIS!
FOR THE NEW GUYS
We will bring you up to speed faster than you can say "A, B, C!"
While ABCs teaches students of all skill levels, we are especially notorious for the speed in which we get inexperienced guys off the ground, and up and running! Before you know it, you'll be one of the "Advanced" guys. Word of warning: ALL OF YOUR FRIENDS WILL BE COMING TO YOU FOR ADVICE ON WOMEN, SO GET READY.
FOR THE ADVANCED GUYS
You, too will be challenged… Trust me
No matter how experienced you are, there is no shortage of advanced techniques that our highly-skilled team members can teach you. From our closely-guarded BLP (body-language positioning) secrets to advanced compliance techniques, we collectively have a virtually limitless wealth of knowledge to draw from.
NO MATTER HOW ADVANCED YOU ARE, YOU WILL REACH THE NEXT LEVEL WHEN YOU TAKE A BOOTCAMP. You'll even look back on how you were with women before hand, amused that you used to think THAT was good.
SMALL AND INDIVIDUALIZED
Are you ready to finally get the attention that you deserve?
Because the success of our students is our number 1 priority, we cap our bootcamps at 3 students to every 1 instructor. This low student-to-instructor ration allows us to customize our content to your individual needs, focusing on the areas in you that need the improvement the most. The benefit of this is that you will see more results in one weekend than most guys will see in an entire lifetime!
Our small, boutique size also allows us to hire only the BEST, WORLD-CLASS instructors. WHEN YOU CHOOSE ABCS OF ATTRACTION, YOU CHOOSE THE BEST. PERIOD.
POTENTIAL TO COACH
For those who want to give back…
All of our coaches started out as students. While it is impossible to make any guarantees, students that catch our eye with their hunger for knowledge and their skill and improvement may be considered for positions with The ABCs of Attraction.
Lifelong Fraternity
Once an alum, always an alum!
After you take our bootcamps, WE DON'T LEAVE YOU HANGING. Instead, you are inducted into an exclusive society known as the Brotherhood of Playboys. Here, you can link up with advanced wing-men in your area, get exclusive and personalized feedback from ABCs coaches, and share your success with your fellow brothers.
Never struggle alone with a dating problem, ever again!
About Us
A Little Bit of Background…
The Abcs Of Attraction Is The World's Only Multi-cultural, Holistic-approach Dating Coaching Company. Based in Los Angeles, California, the ABCs of Attraction team features coaches of Asian, African, Hispanic, and Caucasian descent, and has been entrusted with the dating lives of students of every ethnicity. However, our diversity does not stop at mere ethnic boundaries; our clients have ranged from celebrities to students, professionals to politicians, from "players" to "family men", and beyond!
Not Located In Los Angeles? No Sweat! In addition to having resident coaches in other locales such as San Francisco, New York, and even Asia, the ABCs team regularly travels domestically and internationally to fulfill the constant demand of their eager students, bridging the geographical gap so that you don't have to. As A Matter Of Fact, We Have Held Bootcamps On Every Continent Besides Africa And Antarctica (I Guess We'll Be Going There Next…?)
Known for our ability to turn even the most fobby Asian into a total player, as well as our Holistic approach, we specialize in dating advice, practical application, fashion and grooming, and lifestyle. Hell, our wing girl Sarah Ann can even help you plan the perfect date!
Founded By Jt Tran, Famously Known In The Dating Community As "the Asian Playboy", The Abcs Of Attraction Actually Came About By Accident. Thats right – JT never in a million years expected to be teaching dating and attraction professionally.
So, how did it happen?After learning pick-up for personal reasons, JT began to gain a positive reputation amongst his peers as a go-to source of advice. He founded a blog to chronicle his journey of self-improvement, which immediately gained much success in both the PUA and Asian communities.Then one day, out of the blue, JT received a phone call from a distressed, Chinese- Canadian mother. She expressed concern about her son, an only child that had been picked on by Neo-Nazis his entire life. Not knowing where else to turn, she came to JT for help, offering to compensate him for the service of socializing her son.JT's only response?
"MA'AM, For Three Days And Three Nights, I'm Going To Be The Big Brother He Never Had."
After Successfully Helping This First Student, Jt Just Couldn't Stop. He caught a fever for bestowing upon others what he never had growing up, sharing the dating knowledge that had taken him years to acquire. Slowly but surely, he met other, like-minded individuals, and the ABCs of Attraction started to take shape.
In Following With The "culture Of Care" That The Abcs Of Attraction Team Is So Proud Of, We Approach Teaching With A Focus On Client Care And Individualized Attention. We are known for going out of our way to ensure the success of each and every one of our students. With our low, 3-to-1 student-to-instructor ratio, we are able to give dedicated and specialized advice and assistance exactly where you need it. Additionally, due to our small and specialized size, the ABCs Of Attraction team is comprised of a select group of carefully hand-picked staff. Everyone on our team has extensive theoretical and in-field experience, and all have received training from The Asian Playboy, JT Tran himself.
We've Made The Mistakes So That You Don't Have To. The best part about learning from our coaches is that they have, on their journey towards self-actualization in the realm of dating, made every mistake under the sun. Whatever unique issues you may be facing, I can guarantee that at least one of our coaches has gone through the same thing, and emerged successfully on the other side. Learning from other people's mistakes is one of the fastest ways to accelerate your learning curve.
As A Byproduct Of Our Extensive Touring Schedule And Experience, We Have This Stuff Down To A Science. Everything from the teaching methods, to the scheduling, to even the venue selection is streamlined for efficiency, so we can spend 100% of our time getting you to the level that you deserve.
P.S.
I thought I'd include some videos so that you can hear, first hand, what our students think of their ABCs Of Attraction experience. Check it out:
Tokyo, Japan: PUA Bootcamp Review | 琢磨によるナンパ合宿レビュー:東京、日本 | Takuma ni yoru nanpa gasshuku rebyū
ABCs Of Attraction Bootcamp: Japanese Student Gets Laid In Tokyo | ナンパ合宿:日本の学生は、東京で出会いを取得
Los Angeles, CA: PUA Bootcamp w/ Dash Ng Review by Daniel
ABCs Of Attraction Students Party With Sexy Seattle Girls (2014 Compilation)
United Kingdom (UK) PUA Bootcamp Review: Hank's Quest, Part 3 (How To Kiss a Girl)
England PUA Bootcamp Review: Hank's Quest, Part 2 (How To Deal With Approach Anxiety)
TED Curator Reviews Asian Playboy's Training Program
Johnny Wolf PUA Bootcamp Review in Las Vegas (ABCs of Attraction)
Best PUA Bootcamp Results & Review (San Francisco)
The Asian Playboy PUA Bootcamp Review (Kai in New York City)
The Asian Playboy PUA Bootcamp Testimonial (with infield pictures!)
The Asian Playboy PUA Bootcamp Testimonial w/ Infield Pictures (Yang)
Does Pick Up work for African American men?
VH1's James Matador Reviews JT Tran's ABCs Of Attraction Pickup Artist (PUA) Bootcamp
Chicago PUA Bootcamp Review: Kevin's Residential with Andrew Foraday
Shanghai, China: Asian Pickup Artist Bootcamp Review
London PUA Bootcamp Review: Hank's Quest, Part 1 (Gets Dumped By Girlfriend)
Chinese Man Finds Success And Marries Beautiful Wife After Taking This Bootcamp (AMWF Wedding)
Attract Women of All Races & Ethnicities
Sydney, Australia PUA Bootcamp Review