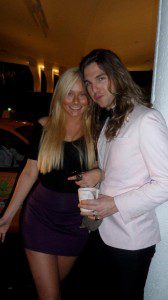 Since one of my best friends runs security for a couple clubs out in the Orlando area, I was stoked to find out I was being sent on a bootcamp out there to spread the skills I've learned and emblazon the ABCs name across the young, Floridian women (including Fort Lauderdale).
On my trip, I stayed for longer than usual and, as fond compatriots of olde times are wont to do after much separation, we tore it up most of the time I was there. This edition of Where to Pick Up Girls includes my Thursday and Monday adventures, too!
Observation about Orlando Girls: An interesting thing I found about Orlando was that it was very easy to breed loyalty in the girls I gamed. After just a few short minutes of comfort, they were suggesting another meet up. Most girls go out together and you rarely find guy-girl pairs. This was a super fun city but, be warned, if it's an off-night, dead means dead!
Thursday Night
Vixen (118 South Orange Avenue): While we ended up stopping in for our Saturday night, as well, Thursday's at Vixen are open bar for ladies. Ratio is 10:1 and they're all 7s,8s, and 9s with the occasional 10. Cheap drinks in general, but expensive for the city. Clubby dress-code, gets packed and the wait for a drink is insane, but perfect for situational opening and A & B.
One comfort couch, but don't count on having it. Vixen is small, friendly, and NUTS on a Thursday
Friday Night
Bliss (123 West Church Street): Dance club with older crowd and tons of bachelorette parties. Bliss has expensive drinks and will be empty in inclement weather. We stopped here for a few sets and found good practice opening.
Would've liked to see it packed, but it was busy enough for warming up. Nice place with several unoccupied tables and high-top rest-stations (tables you wait at while your friend buys you drinks).
Dance floor on an elevated level is the focus of the room, but music isn't too loud to isolate and get into comfort. They do charge a $10 cover (I think), so check to make sure the curtain is blowing in before you pay.
TIP: If a bar has a curtain on the doorway and it's blowing out, that means the ventilation system is making it move. In general, a curtain is a way to stop passers-by from seeing how empty it is.
Vintage (114 South Orange Avenue): No Cover. More LA than the other clubs, so dress sharp. Door is determined on dress. Drinks are the same price as Vixen (as they're sister bars) but the girls are rowdier. The club is small, but the bottleservice tables are big and separate from the rest of the club via velvet rope and personal security.
Getting a bottle here is CHEAP and highly-visible to everyone else. It is possible to bring 80% of the women into the VIP section at this bar. Gets busy at 11pm and inclement weather pushes that back to midnight. All parking is generally structured in Orlando.
Saturday Night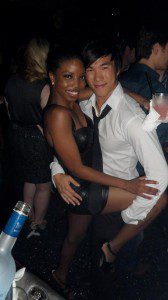 Vixen (118 South Orange Avenue): As stated before, Vixen is a small, friendly clubette with moderate drink prices and warm people. Situational opening is best while waiting for a drink, as there's not much else to do while you're there and nowhere to isolate. Go here to warm up and hook a set, but move on for a larger crowd. Hot girls, though.
Rok Room (41 West Church Street): Rok Room is the new Saturday in Orlando and is packed with super hotties. This place is tough to get into, but dress nice and smile (and be patient!) and you'll be let in. Rock/Electro vibe, expensive drinks, and hard to open in without strong passive value. Bottleservice is a plus, but is out-of-the-way from the main floor.
There are a few couches, but don't count on getting a spot. Like most of Orlando, the club isn't that big and most people are just standing in the center. The whole city is friendly, but 9's and 10's inhabit this bar, so get your game face on.
Sunday Night
House of Blues (1490 E Buena Vista Dr): Although it's a hike, Sunday in Orlando is fairly dead and, to access the bigger crowds (in this case, 800-1000) you have to hike it out to HoB. 19+ with a $8-$12 cover (depending on age), doors don't open until 10:30 and gets packed asap, so show up early. ADD, occasional pill-popping crowd, but opens up fairly easily and has a few tables to isolate.
Great for practicing AMOGing or opening and spiking Buying Temperature (BT). Industry night brings a lot of off-duty hired guns, so there's a lot of talent. HUGE place and affordable drinks.
Monday Night
Scoop Orlando (11726 E Colonial Dr): Neighborhood bar. 18+ and filled with a super hot, college-girl crowd. Lots of bros and sorority chicks. REALLY cheap drinks ($1 Draft) and sets opening up like crazy. Get's packed early and stays packed. Some PUAs spotted but no competition.
Some gross couches and high-tops in main bar area, best isolation is outside on the smoking patio. Like most of the underdeveloped parts of the country, this place is in a shopping center and parking is super easy. Cover was $10.
Good luck while you're there!
If you're not ready to go out on your own yet and have been thinking about taking one of our world-famous bootcamps, check out dating workshop reviews in Orlando with REAL student testimonials and then join us at an amazing, life-changing PUA Bootcamp in Miami or a PUA bootcamp in Orlando!