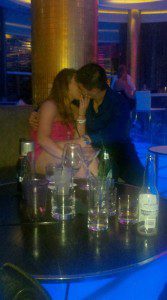 Now that I've conquered the city of Orlando, its time to move south and make my mark by picking up the girls in Fort Lauderdale. I was just there recently for a 1-on-1 bootcamp and, though there were some major misses in the party scene, we eventually found where all the hotties are hiding.
Being so close to Miami, the party scene is often filled with Botoxed beach bimbos and Jersey Shore alum so we aimed to find the classier crowd, shooting for the Aston Martin driving trust-fund babies, rather than the fist-pumping spray tans.
With that in mind, here's my edition of Where To Pick Up Girls: Ft. Lauderdale, Florida!
Friday Night:
Seminole Hard Rock Hotel & Casino (1 Seminole Way, Hollywood, Florida): While this seems like a good bet because of the amount of venues in such close proximity, it's an absolute tourist trap filled with older couples, vacationing white-trash and… well.. People coming to a casino. Frankly, nobody was very attractive. There were a lot of girls too drunk to stand up by 11pm and a huge line to get into the garage. 30 minutes to park crosses it right off my list, immediately. If you absolutely have to come here, I would recommend the following:
Murphy's Law (5703 Seminole Way): This is probably the lesser of the evils. Busy Irish pub. $10 cover. Cute shot girls and cocktail waitresses, but busy. Rock band made the stage area very loud but there were rest-area high-tops to retire to. Order drinks from the cocktail waitress there and skip the bar. Crowd was a C+ at best and I found the cutest girl in the place was the HB7 at the door, but even then, that might've been her skirt.
Opium (5729 Seminole Way): Busy nightclub type venue. Average dress-code, but not sure it's enforced. $10/$20 to get in the door and, once in, it was incredibly loud and packed with really unattractive people. Large dance floor. Bottleservice tables opposite the bar and an entire VIP 2nd floor that was unreachable and not visible to the lower floor, which is pointless. Drinks were weak and expensive and we only spent about 20 minutes of our time doing our Kickstart Opener, with average success.
Tequila Ranch (5760 Seminole Way): Saddle Ranch type bar including mechanical bull. Super hot staff and a few attractive girls. Mostly guys trying to pick up the few nonexistent Fort Lauderdale girls and hired guns. Slow on Friday at midnight, which is unusual, but it's advertised as a restaurant, so they might not advertise for the bar crowd. No cover. No dress code. Extremely loud and everyone is watching the bull. Average drink price. Wouldn't go back.
Saturday Night:
W Hotel's The Living Room (401 N. Fort Lauderdale Beach Blvd): AWESOME club. Super luxurious. Every woman is an 8, 9 or 10 and there are tons of couches and a few dark corners to isolate to. Most of the booths are bottleservice or first-come-first-serve seating. The dance floor was empty and at about 12:30am it got INSANELY packed.
The women open up well, and there were many groups of girls on the prowl. Very expensive, as per hotel lounge standards, but easy to hear and large outdoor patio overlooking the ocean (which was very dark). Cannot stress the quality of women. Showed up at 10:30 and it was already bustling. Best to $5 valet at the hotel with validation.
Sunday Night: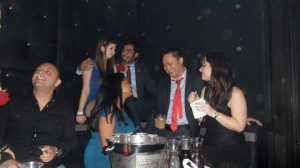 Deluxe (16 E Atlantic Ave, Delray Beach, Florida): Hiked down to Del Ray beach for the night and was met with an unfortunate burst in rain which slowed down the crowd, but it packed at midnight. Would start earlier with fair weather, I assume. $10 cover for Djs and gogo dancers. Neat inside indie/electro clubby bar with adjoining outdoor resort-type lounge. Crowd was all over the place, but had some very attractive women. Dress code was very lax, but still a club (I.e. No Sandals). Sets required proper opening technique, but were fairly receptive. Parking was easy and they were kicking people out the door at 2am.
Ft. Lauderdale is a cool city and, given the opportunity, I would stay with the hotel lounge bars, especially at the W. The upper-class was not only better dressed, but more interesting, receptive and better looking than the rest. Avoid the Hard Rock Resort and play to the posh beach crowd to do well.
Good luck!
Are you ready to tackle the lovely beach beauties of Florida? Then check out your own Miami PUA Bootcamp today!