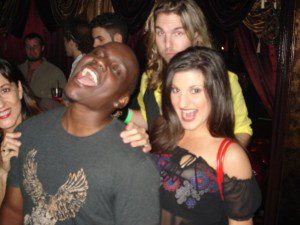 If California is the land of sunkissed beach beauties, then Florida is the only state that gives us a run for our money. Tired of seeing girls bundled up and hiding their figures? Then check out Florida and make sure to pack your ABCs of Attraction skills in your carry-on luggage.
The ABCs of Attraction loves descending into Florida to teach budding PUAs how to meet more sexually attractive women at our world-famous dating bootcamps. Dating need not be a mystery, and picking up beautiful women, enhancing your social circle, and learning to walk with confidence are all skills you can learn from our personal coaches in the best dating workshop Orlando has ever seen.
Learn the secrets being a master PUA from the Asian Playboy, and you'll be able to approach beautiful women and take them home.
But don't just take our word for it. Check out these real student PUA bootcamp reviews of our seduction and dating bootcamps in Orlando, Florida:
"I was married for 5 years and when I divorced, I played the numbers game of picking up women. Meaning, if it took me 100 tries to talk to women to get 1 number I would do it. I just wanted to stop being reliant on luck and actually grow to be a legitimate PUA in my own right (the goal of being a man whore ). I've been married, then divorced and have been in several LTR. I want to play the field again for a long time.

My boot camp instructor was Gareth Jones. I already had a positive impression of him when he greeted me at the door enthusiastically with an upbeat attitude.

The classes began immediately. The class size was rather small; there were only 3 of us. For the first 4 hours of lecture instruction, the massive amount of information was extremely overwhelming. We went out that night with the goal of just doing 10 kick starts, focusing primarily on A's and B's. The venue we went to had some very gorgeous women. Gareth was always around to ensure that we were doing what we were taught and always got us to approach targets. I accomplished my goals that night, but I felt awkward because I kept wanting more and kept wanting to do more. I also understand that this first night was to get any AA down to manageable levels. My AA was probably at about 3 at the beginning of the night, but after a couple of kick starts, I didn't really have any AA. My main problem was that I bailed after BT and didn't stay for any further conversation.

The second day of lecture was even more overwhelming. It was more information to apply towards the lecture from the day prior. …

First of all, I'd like to extend my appreciation and gratitude to Gareth for being totally cool, down to earth, and accommodating. I'd also like to thank his friend Mike for letting us chill at his house for the boot camp.

Overall, this camp was probably the best thing I have done to make myself realize that I need to go out there and get what I want because it's not going to come to me. Gareth did an outstanding job of giving clear, concise lectures that were simple to understand (just a fuck ton of info, LOL!). …

Again, I'd like to thank Gareth Jones for the awesome instruction, ensuring that we were doing what we were taught, and for just being a cool ass dude!!!"

-SnakeDoc78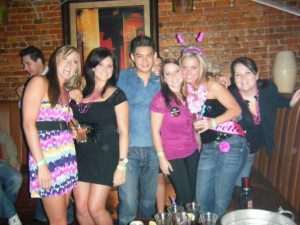 If that wasn't enough to blow your mind with the awesomeness of the best dating workshop in Orlando, check out this next student PUA bootcamp review:
"The ABCs bootcamp of Orlando is the most transformational experience I've ever experienced.

This was accomplished from a 34-year old Asian, software developer who grew up as the shortest boy in school, and under a sexually repressed household. Consequently, NEVER approaching women, asking for phone numbers or dates (at least not intentionally), and NEVER being the first to express attraction.

I came to the bootcamp with the purpose of:
1) Getting over approach anxiety
2) Developing flirting skills
3) Developing skills in sexual expression

Basically…. EVERYTHING!…

The final results: I got numbers from a cute blonde, a cute puerto rican, and a hot blonde who was 11 years younger than me. I've got a new level of confidence, and to this day I'm still having success (I got 3 numbers last weekend, and took 1 of the girls home). MORE IMPORTANTLY, I'm still approaching!

Bottom line: Guys… if you just do EXACTLY what these guys tell you to do, WITHOUT questioning them (at least, not until AFTER you've done it).

You WILL improve, you WILL find out where your thoughts, behaviors, and actions have been dead wrong. You will get the arrogance of your ways but you WILL succeed.

If you have approach anxiety, they will set up a safe environment for you to get past that. If you suck at banter, you will be trained to improv. They cover everything in this bootcamp. …

Gareth –
One of the most masterful story tellers I've ever met… and if I may be so bold, I'm a well-trained story teller. …

Kevin – You WANT to have Kevin as a coach because he is a lifetime student of pickup. …

Finally, Kevin has a strong sense of fashion and image… giving me a makeover on Sunday. Afterwards MANY of my friends said over and over again, "There's something different about you"… AND I got many compliments on a shift in my confidence. BTW, I'm having women approach ME now! Kevin, you've made a huge difference in my life!!!

William – Simple, direct, and effective. …
 He knows waaay better, and he only had my long term progress in mind. That is why I trust him as a coach! Hell, that is why I trust ALL the coaches!!!"
–Gamer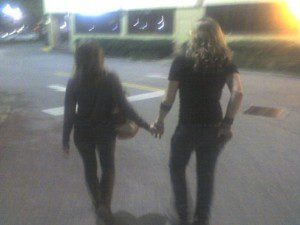 What are you waiting for? A whole world of beautiful, sexually attractive women is waiting out there for you in Orlando and Palm Springs, Florida. We didn't all have the luxury of growing up with a big brother to teach us the fine art of talking to women. That's why the ABCs of Attraction is here to be the big brother you never had.
If you're ready to test out your skills as a pickup artist, check out
this article
with tips and tricks about where to pick up girls in Orlando!