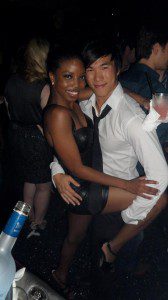 Here we go again with another installment of the "Where to Pickup Girls" article (with the help of some of our local alumni like K.C. and P.) – this time, we take you to Miami, Florida and help you hone in on the honeyed girls of the sunshine state!
Welcome to Miami!
In the words of Will Smith, "It's the city where the heat is on – all night on the beach 'til the break of dawn."
The best part about Miami is that you can hit the clubs all night you can soak up the sun and surf all day at beach. If you are fortunate enough to ever find yourself in this paradise on Earth, make sure you take advantage of all the gorgeous scenery – and we're not just talking about the girls, either.
The girls are diverse and there's something for even the pickiest guys: Latinas, Asians, Whites, Blacks, curvy, skinny, boyish and beach bods… From Paris Hilton lovers to Snooki haters, Miami truly has it all.
Financial Tip: The best nightlife spots on South Beach where you can go to pick up attractive single women are bound to be pricey. Be prepared to spend a minimum of $7-10 for drinks, even at the cheapest bars. The nicer the vlub, the more expensive the drinks will be.
Friday Night:
Buck 15 (437 Lincoln Road): This singles meatmarket is a sure bet to start the night to pick up girls. Always a diverse crowd – from beach bunnies to hipsters and everyone in between, something about this place makes everyone feel good.
The people are approachable and very friendly. Their best nights are Thursdays, Fridays and Saturdays, and, if you're looking to save a little cash, they offer 2 for the price of 1 drinks before midnight if you say "Yelp" at the bar (courtesy of yelp.com).
The Room (100 Collins Avenue): It's dark, tiny, and the music isn't what it used to be, but the locals all seem to have a fondness for it. The best nights are Wednesdays, Thursdays, and Fridays.
Club Mansion (1235 Washington Ave ): Just a notch under LIV (the hottest spot in town), the likes of Britney, J.Lo and even former President Bill Clinton have partied here. Make sure you are dressed to impress and ready to work it.
Saturday:
Zeke's (625 Lincoln Road): The beers are cheap and the people watching is great – overall a good experience. It's kind of a hipster/dive bar but for the price of the beers you really can't go wrong. Their best nights are Thursdays, Fridays and Saturdays, and a great place to pregame if you need to.
Cameo (1445 Washington Avenue): Always a sure bet for a good time. There's a cover and long waits, but if you go on your birthday there's complimentary admission for up to 20 friends. If you're in town on the big day, it wouldn't hurt to stop by. As far as dress is concerned, pull out all the stops and be prepared to spend.
LIV at the Fountainebleau Hotel (4441 Collins Avenue):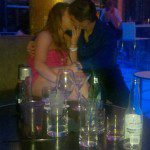 It does not get any bigger than this, ladies and gentlemen – this is the creme de la creme, and anyone who's anyone is going to want to be seen here. Just make sure you are dressed like the best, with a loaded wallet, otherwise you will be spending your entire night outside in the line.
Should you be able to get in, you will have the time of your life. Best nights are Wednesdays, Fridays and Saturdays, but be forewarned – while amazing DJs and incredibly hot girls frequent this establishment, the bouncers have a reputation for being incredibly rude and the drinks are known from being very pricey.
A few tips on how to work around this are to pregame a little before showing up, arrive at least 15 minutes early and BE NICE to the staff. That should go without saying, but the kind of people the bouncers deal with are typically just as rude and they're more likely going to be inclined to let you in if you are polite.
Side Note: The rich and famous typically party here, including Will. I. Am., Jamie Foxx and 50 Cent.
Sunday Night:
Nikki Beach (1 Ocean Dr): While this place definitely screams "touristy" it doesn't fail to impress. Located right on the sand, they have little cabanas, brunch, and, of course, a chill atmosphere. Make sure you go on a Sunday night, at it is literally THE PLACE to be.
The party doesn't stop in the club – it extends all the way out to the patio where patrons can watch the sun set from the beach/lounge area. Great after a weekend of partying and you just want to melt into the scenery with good food and great views.
Purdy Lounge (1811 Purdy Avenue): This place is fantastic every day of the week – their tagline? No cover, No attitude, No bullshit. It never fails to bring an eclectic crowd, and 2 for 1 drinks during happy hour (from five to seven) can't be beat. Definitely never a dull night here, you can show up in shorts and flip flops if you'd like.
The best time to go is when the sun is setting – the owners draw back the curtains for an unforgettable view as you pickup, drink, and be merry. Smoking is allowed, so light up if you feel like it, hold your breath if you don't.
Day Game in Miami, Florida:
You'd be surprised at what you can find just walking around on the beach or in the city.
A lot of people are either tourists or assume you are one, so be sure to know who you're trying to pick up first.
Impress a tourist by knowing the best spots and impress a local by not acting like a tourist.
If you're not ready to go out on your own yet and have been considering taking a bootcamp, check out this article with our real student reviews of the ABCs of Attraction bootcamps in Miami, Florida.