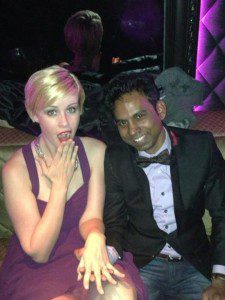 Quick – what do you think of when you think of Washington, DC? A highly educated population? A cultural melting pot? An historical city? Incredible chefs and amazing restaurants? What about the best place in the country to find more gorgeous women than you ever thought you'd see in your entire life?
If you're looking for an incredible time with classy, sophisticated ladies, look no farther than Washington, DC! Are you into gorgeous European women? What about spicy Latinas? Or are exotic Asian women more your thing? No matter what kind of woman you're into, Washington, DC has them all, and here are the best places in the city for you to find your dream woman!
Friday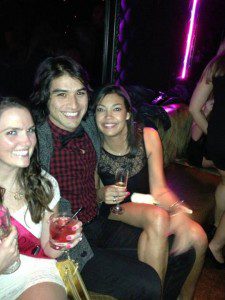 W Hotel and Bar (515 15th Street NW):  If you're looking for a chill place on Friday nights, this is it. This bar features a dance floor and an open, rooftop view with a laid-back atmosphere, perfect if you're not looking for a crazy party girl. There's no cover fee and the drinks are cheap, so show up early or invest in a VIP table if you want to claim prime real estate for isolating your target because this place fills up FAST.
Spaghetti Garden (2317 18th St NW): Another incredible place for Friday nights, Spaghetti Garden is a crowded, two-story haven for college girls. If you're looking for super-cheap drinks and girls who may or may not regret the decisions they make later, this is the place to be. Spaghetti Garden is too crowded for pulling off more casual conversations, so be prepared to bring your high-energy A game. Excellent place for same-night lays.
Saturday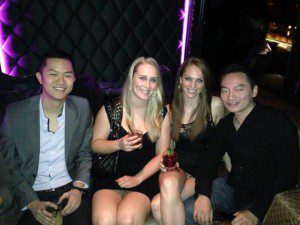 The Park at 14th (920 14th St NW): There's nothing we like more than being able to party hard on a Saturday, and if you're like us, this is THE place for you. The amazing dance floor and internationally recognized DJs pull dozens and dozens of girls from all over the city for INTENSE Saturday bashes, but they also have affordable bottle service and will go to the ends of the earth to make sure that you and your target feel like kings and queens. This is an ideal place to make friends with the staff so that they will help you make your target feel like you're the VIP on-call that weekend.
Echostage (2135 Queens Chapel Rd NE): If bottle service isn't your thing and you just want to find a girl who can dance like nobody's watching and isn't shy about having an after-hours party at your place, then you HAVE to check out Echostage. This is one of DC's best-reviewed dance clubs, and because of that, there is no shortage of beautiful girls in short dresses. The only caveat is that this an 18+ club, so if you're looking for slightly more mature ladies to connect with, this might not be the place for you.
Josephine (1008 Vermont Ave NW): If you want the crazy intense atmosphere of Echostage combined with the excellent service and VIP treatment of The Park so you can come in with high energy and then isolate your target to work your smoothest game, you won't be disappointed at Josephine. Less crowded than the other two but still full of more women than men – something you won't find in other clubs – this is the perfect place for beginners or guys who don't want to sustain raver-like levels of energy on girls all night.
Sunday (Day Game)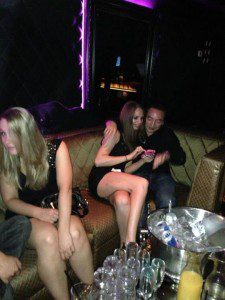 Fashion Centre at Pentagon City (1100 S Hayes St): It's always hard to find a good day game place that's as target-rich as a night club, but Fashion Centre is as close as you can possibly get. EVERYONE comes here for their weekend shopping trips, so make sure your targets are of age, but there are plenty of restaurants and coffee shops for instant dates, so we give it an A+ recommendation.
Washington, DC is the kind of place where you can't fail to have a good time, with incredible places to meet women around every corner, even if you don't know where to go. But if you're not yet ready to go out on your own and need a push in the right direction, check out one of our ABCs of Attraction bootcamps and prepare to start bringing more beautiful women in your life!