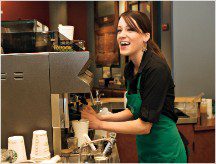 At ABCs of Attraction, we firmly believe that no man can call himself a true pickup artist if he limits himself to just one type of game. The glitz, glamor, and drama of night game are enough to lure any man, but what do you do when you run into a beautiful girl while waiting in line at Starbucks and the high-energy night game approach only scares the girl away?
If you're a regular guy, you go home alone and spend the weekend with Lefty and Righty.
But if you're a true pickup artist and ABCs of Attraction day game bootcamp graduate, you're cool, confident, and collected, and you walk away with that number. Our specialized day game workshops teach you everything you need to know to work and operate in the low-energy, fast-paced environment of day game like a true pickup artist. Multi sets? No problem. Instant dates? Regularly. Zero competition? What a steal!
But don't just take our word for it when we say that our pickup artist instructors can turn any Asian man into the maestro of female interaction. Check out these real student reviews of our patented ABCs of Attraction day game bootcamps in New York, San Diego, San Francisco, and Los Angeles:
"I found the girls became easier and easier to talk to as the day progressed… By the end of the day sets were opening well… Ed helped a lot with day game techniques. He gave body language advice and actively observed me in set and explained things about me that I shouldn't be doing. He helped give me body language tips and showed technical things about approaching that actually had a big impact on how well the girls opened."
-MrCreep

"Before the day game bootcamp workshop, I broke out into a sweat every time I was around beautiful women, I had zero confidence in approaching any female and to top it all off I held onto very destructive and self limiting beliefs towards myself and my ability to interact with women. By the end of the day game bootcamp training I was able to approach and chat with women on a level of confidence I never thought possible as well as reduce my sweating to a minimum. Overall I gained a lot from my day game bootcamp with Andrew. He's a great teacher, is patient and a lot of fun to be around. The day game techniques he taught me were very practical, straight to the point as well as empowering."
-balisong5

"Big shout out to Man Cannon. Thank you for your knowledge, encouragement and patience and most important never giving up on me. I am happy you opened sets using the same exact day game techniques you taught. It's one thing to hear and totally different thing to actually see. 

I have a long journey ahead of me, a lot of things I have to get in order, I know it won't be easy but I took a lot away from the day game bootcamp sessions that will help me."
-Kaatalyst

"I was working with a decent amount of approach anxiety, but Mike was understanding and non-judgemental, which helped me make huge improvements in my day game techniques. By the end of the day game bootcamp, I got a date with a girl who I thought was completely out of my league! I wouldn't have had the courage or skills to get that date if it wasn't for Mike challenging me.

The knowledge and skills I got from the course was invaluable, and I encourage anyone to save up and invest yourself through one of ABC's programs. It's an investment that will have amazing returns!"
-Flyboymoss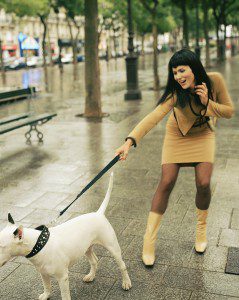 If you're prepared to get a handle on your day game techniques and give yourself the option to approach ANY woman, ANY time, ANY where, then you can't afford to miss out on one of our patented day game bootcamps. Learning night game is great, but it's only going to get you halfway there and won't give you the skills to approach a woman like a true pickup artist when the sun is up. Are you ready to learn both sides of gaming women and give yourself limitless opportunities? Then check out an ABCs of Attraction day game bootcamp in New York, San Diego, San Francisco, or Los Angeles today!