As Seen On TV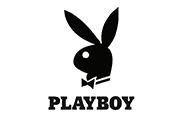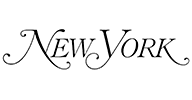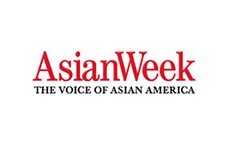 Speaker At*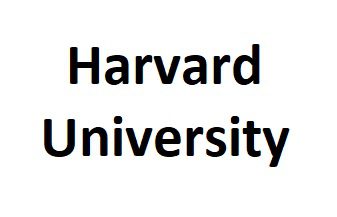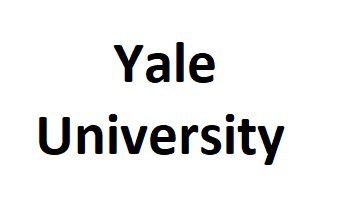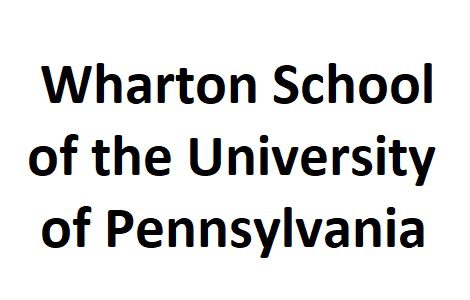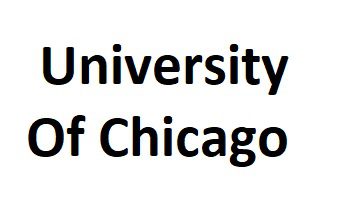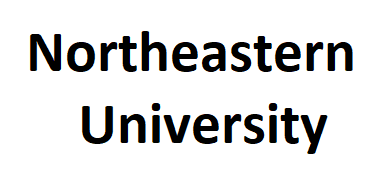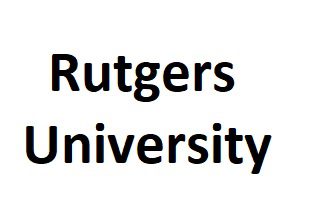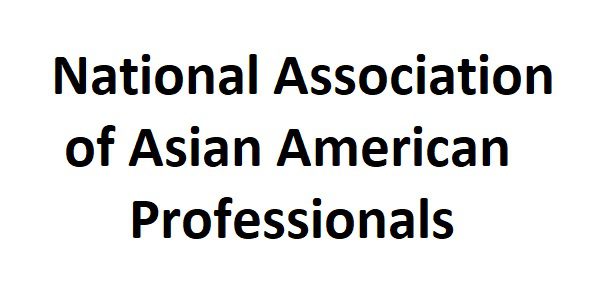 After 10+ Years of Training Men to Sleep With, Date, and Attract Unbelievably Educated, Intelligent and Sexy Women… ABCs of Attraction is Still the ONLY Social Skills Company Dedicated to Turning Asian Guys into Seductive Superstars Who Get Any Woman They Want.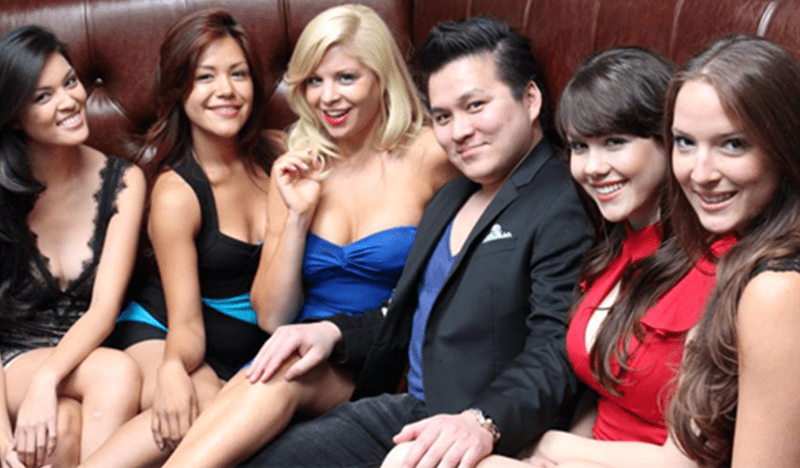 Are You Ready To Take Your Game To A Whole New Level? Tired Of Not Knowing What To Say To The Girls At Starbucks?
 What your customized, two-day Los Angeles Daygame workshop will give you:
Confidence to take charge in your social life.
Tactics and techniques tailored to YOUR specific needs.
Conversation skills that will make women CRAVE you.
SECRET insight into what women want.
Constructive feedback on what you need to improve.
Access to over ten years of incredible pickup material.
The skills to approach ANY woman, ANY time, ANY place.
Insight into how you can date the woman of your dreams, even if you're SHORT, FOBBY, or NOT a bodybuilder!
But that's not even the best part!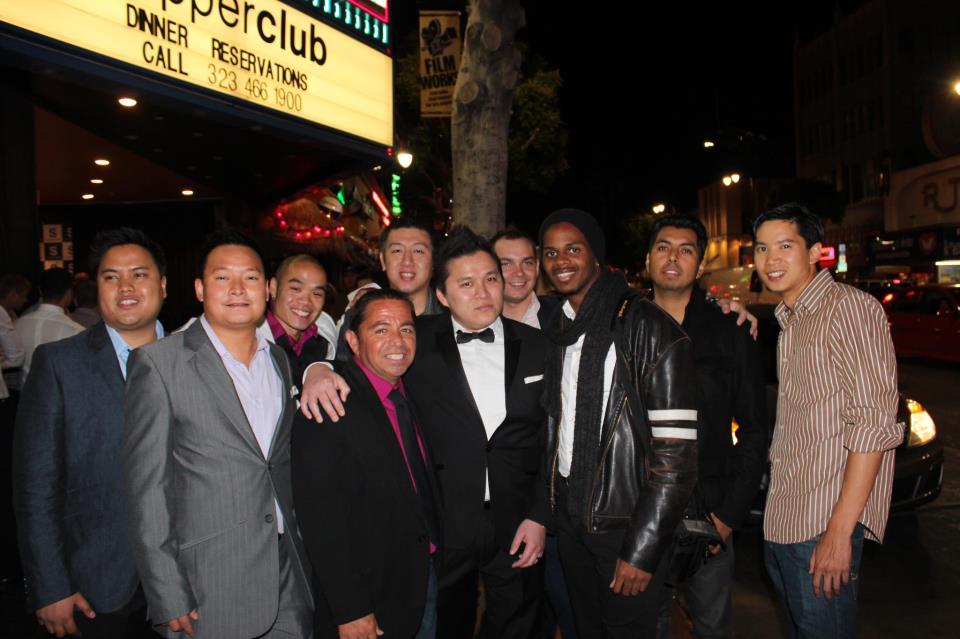 Note: Spots are running out for this program. Due to the dedicated personalized attention, when a spot opens up for a VIP Daygame Workshops, it can sell out within days of announcement. Please book right away to avoid waitlisting.
Because unlike traditional pick up artist bootcamps that focus solely on how to approach women in bars and clubs, you'll be learning how to talk to women…
On the sidewalk
At the Grocery Store or Drycleaners
At Starbucks or In Barnes & Nobles
On your college campus
Or virtually anywhere else you come across a beautiful woman!!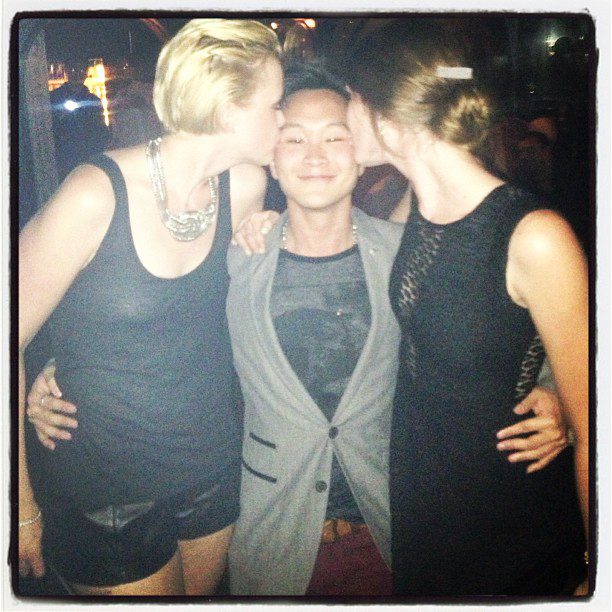 Why limit yourself to only one type of game and deprive yourself of the chance to find the woman of your dreams, no matter where you meet her? Don't Miss Out!!
These are high-quality, beautiful women, many of whom have stable careers and are past their party phase – you WON'T see them in clubs.
Our Los Angeles day game workshops are a guaranteed sell-out, so reserve your place now before it's too late!
Don't just take our word for it when we say that this two-day weekend experience will change your life forever.
Actually, I lied. Because meeting beautiful women any time of day isn't even the best part…
This two-day bootcamp experience takes place on Saturday and Sunday – so you DON'T have to miss work and you DON'T have to go to work on Monday with a weekend headache.
It doesn't get better than this!
Once our Los Angeles daygame workshop tickets are sold out, that place is gone FOREVER. We do not grant special access. We do not sell extra tickets. We do not oversell our workshops. We keep our class sizes small for your benefit. We want you to have the best pickup experience for your value, and that means giving you more one-on-one instruction.
Don't just take our word for it when we say that this three-day
weekend experience will change your life forever…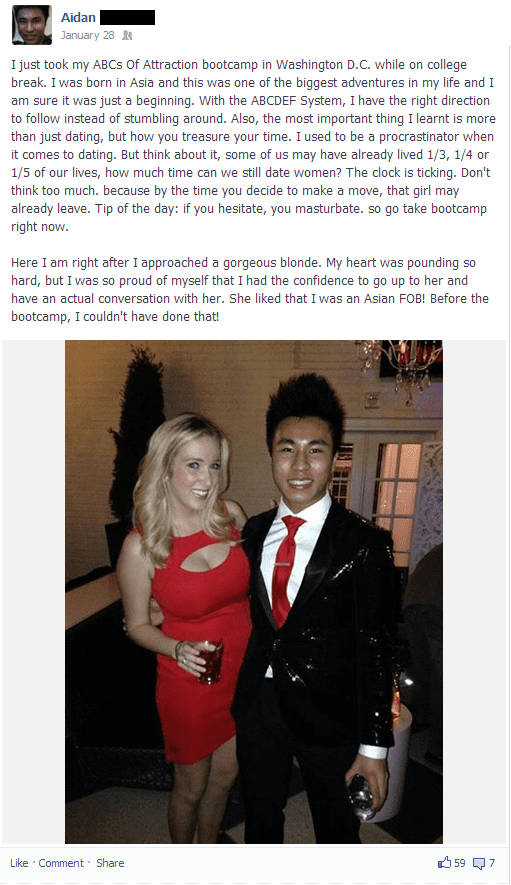 Demonstrations, Drills, & Feedback… Everything You Need to Get Really
Good at Interacting with Women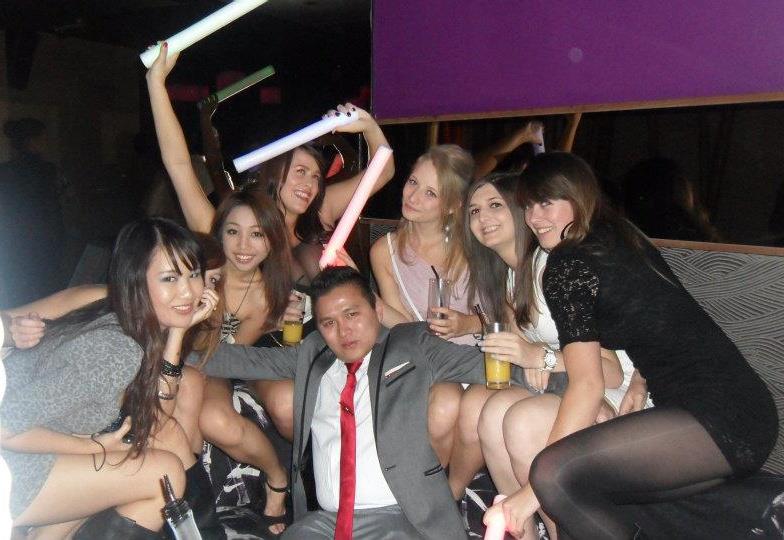 Let's get something straight…
The ABCs of Attraction Dayagme Workshops are not a "sit & listen" program where you just take notes and hear my take on what women want.  You will get plenty of time hearing me speak, but that's not enough to actually get into your brain and change the reality in which you socialize and interact with women.
You get DEMONSTRATIONS of me and my fellow coaches approaching… flirting with… and making out with women. And if you're lucky, you may even see clips of our staff taking women home so you know exactly what it looks like STEP BY STEP.
You have DRILLS and EXERCISES to do in the classroom… so long before you even step into the bars & clubs you have it in your bones what you're supposed to do when you go up to a sexy woman to flirt. This lowers your anxiety by 90% and raises your effectiveness rate by up to 500%… after even just one hour of doing the exercises.
You get REAL TIME FEEDBACK while you're interacting with women so any mistakes in your game get corrected instantly and you're able to keep women interested and wanting more of you. Often we can even help you out while you're still talking to the woman so even after a mistake you still might be able to take her home!
A Former Student's (Now Husband)
Heartwarming Message to JT Tran: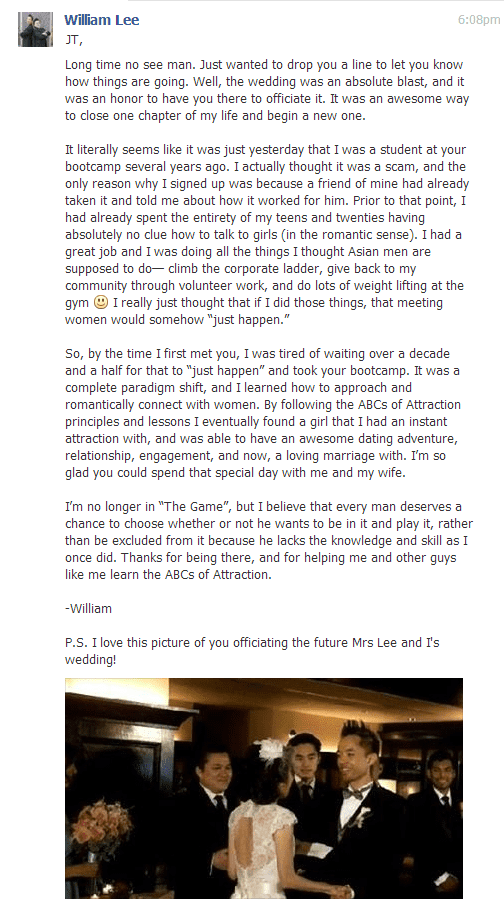 Don't let someone else take your seat!
Don't miss out on the chance to learn from world-renowned Asian pickup artist JT Tran and his specially trained team of instructors!
Here's another bootcamp review: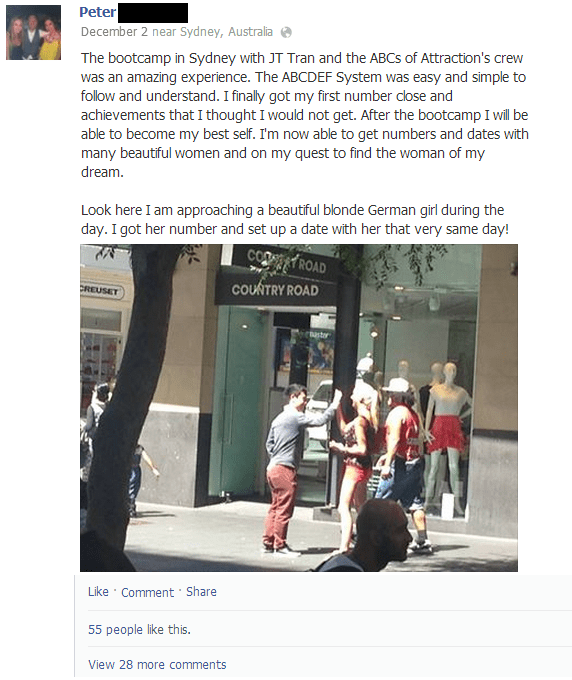 Take the ABCs of Attraction Dating Bootcamp and change your life forever.
You have Three Full Weekendof the most comprehensive attraction coaching imaginable… and my direct commitment to make sure that you personally have every answer you need.
Don't wait on this… it really is your one chance to guarantee you get the social and sexual lifestyle you've been dreaming of.
Sincerely,
JT "The Asian Playboy" Tran
P.S. – As the testimonials will show you, this stuff works and we run out of spots very quickly.  The question I want to leave you with is, "Would you rather take 3 days or the rest of your life to get good with women?"
Really… no matter what you do, get this part of your life handled. Life is so much better once your relationships with women are taken care of.  See you in LA.
P.P.S – Any questions for us? Use the form below and we'll email you back or get on the phone and chat if you'd like.
Do you need to talk to someone first or do you have a question? CLICK HERE!