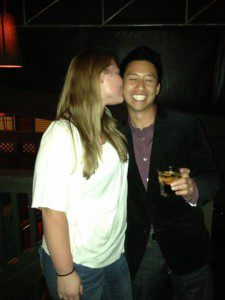 Welcome to Atlanta, where the girls are gorgeous and that intoxicatingly sexy Southern drawl reels you in like you can't resist! One of the major centers of the hip-hop industry and home to such stars as T.I., Atlanta has the hottest club scene in the South, and if you don't check out the sexy Southern belles while you're here, you're seriously missing out!
Even better, the girls here are very diverse and there's something for everyone! If you're thinking about traveling here some time soon, or if you're a native, check out this guide on where to go and what to do, and if you're thinking about going outside of Atlanta, check out some of our other Where To Pick Up Girls suggestions in other cities around the world!
Friday Night
Whiskey Blue (3377 Peachtree Rd NE): One of the premier rooftop bars in Buckhead, it has both an indoor bar area and an outdoor cabana area. There is no cover fee and the drinks are cheap, so show up early – this place can get packed as early as 10:30PM! If you blow out in one set, don't worry, there will be plenty more girls to go around.
SkyLounge (110 Marietta St): Also with no cover fee, SkyLounge is an alternative for those who aren't yet prepared for the hustle and bustle of a #1 spot like Whiskey Blue. Plenty of beautiful girls, but with a slightly more relaxed atmosphere and actual seating available. This is a great place to isolate girls and sit down with them.
Saturday Night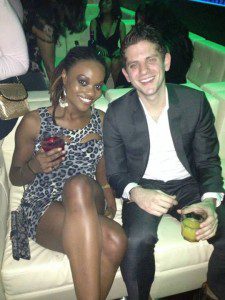 Havana Club (3112 Piedmont Rd): Don't let the name fool you, this club isn't just a Latin lover's paradise. Unlike most clubs, Havana has three separate dance rooms that play three different types of music – Top 40, salsa, and industrial – so there truly is something for everyone here. VIP tables are available, the best ones located in the salsa room, and entry is free before 11PM if you put your name on the guest list. But be warned, show up without your name on the guest list and you could be charged as much as $30 for entry if there are no ladies in your group! It's still worth it, as this is THE place for guys with sharp dance game.
QUAD (714 Spring Street NW): One word – HUGE. This place is absolutely MASSIVE, with everything from dance floors to VIP tables to an outdoor area, situated on multiple floors. If you've ever been to 230 Fifth in Manhattan, that's basically what you're getting here. Plenty of places to isolate girls, plenty of places to get your dance game on. There's no dress code, and with no cover fee you won't have to worry about bringing female friends with you.
Day Game
The Atlanta Underground (50 Upper Alabama St SW): Definitely not for beginners, this place is good for two major reasons – during the day it is bound to be packed with tourists (tourist girls are great if you want no strings attached), and it's pretty close to the World of Coke if you can secure an insta-date with one of the tourists you meet there. The downside is that it can get fairly sketchy after dark, so pick your timing carefully.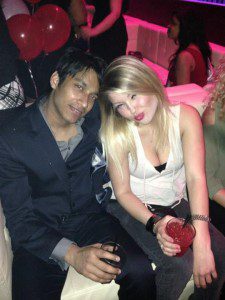 Lenox Square Mall (3393 Peachtree Rd NE): This place was undergoing renovations the last time I was there, but it's sure to be even more impressive once the renovations are finished. It's your fairly typical mall, but it's located in a more upscale area and you're more likely to run into a higher caliber of woman. On Saturdays you might find a younger crowd, but on Sundays you'll find a gold mine of 21+ women.
Atlanta is the kind of place where you can't fail to have a good time, with incredible places to meet women around every corner, even if you don't know where to go. But if you're not yet ready to go out on your own and need a push in the right direction, check out one of our ABCs of Attraction bootcamps and prepare to start bringing more beautiful women in your life!