Online dating is becoming a standard practice in the age of technology. We've learned a lot about the changing face of online dating since Tinder's Future of Dating (FOD) report in 2023 study was published in 2023. Based on the conclusions of this study, professional counsel, and guidance from the Asian Dating Coach, this thorough book seeks to give Asian American men useful suggestions to improve their online dating success.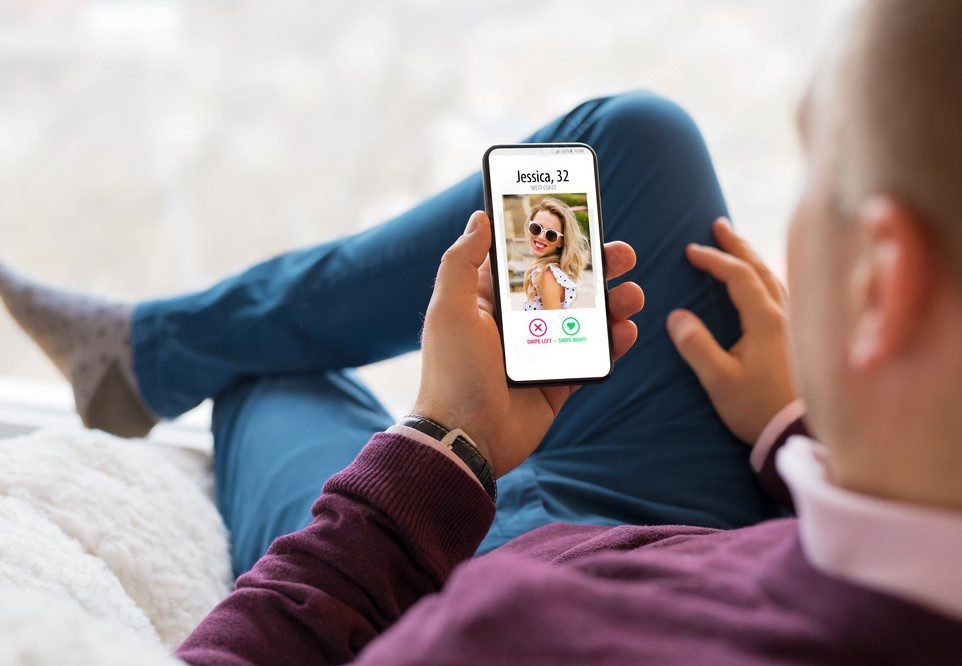 Embrace Diversity: Your Unique Advantage
One of the key takeaways from the FOD report is the increasing diversity in online dating. This trend is not just about race or ethnicity, but also about cultural and geographical diversity. As an Asian American man, this means you have the opportunity to connect with a wide range of individuals who are open to interracial and intercultural dating.
Don't shy away from showcasing your unique cultural background in your profile. This could be through photos that highlight your cultural heritage or a bio that shares your interests in Asian cuisine, traditions, or travel. Embracing your identity can help you attract matches who appreciate diversity and are interested in learning more about your culture.
Authenticity is Key: Be Real, Be You
The report highlights that Gen Z users, who make up a significant portion of online daters, value authenticity. They prefer genuine profiles and are comfortable with awkward situations if they lead to genuine connections.
As an Asian American man, being authentic means being true to yourself. Avoid the temptation to create a profile that you think others want to see. Instead, share your real interests, passions, and values. If you're a bookworm, talk about your favorite authors. If you're passionate about cooking, share your favorite recipes or cooking experiences. Authenticity can help you attract matches who appreciate you for who you are, leading to more meaningful connections.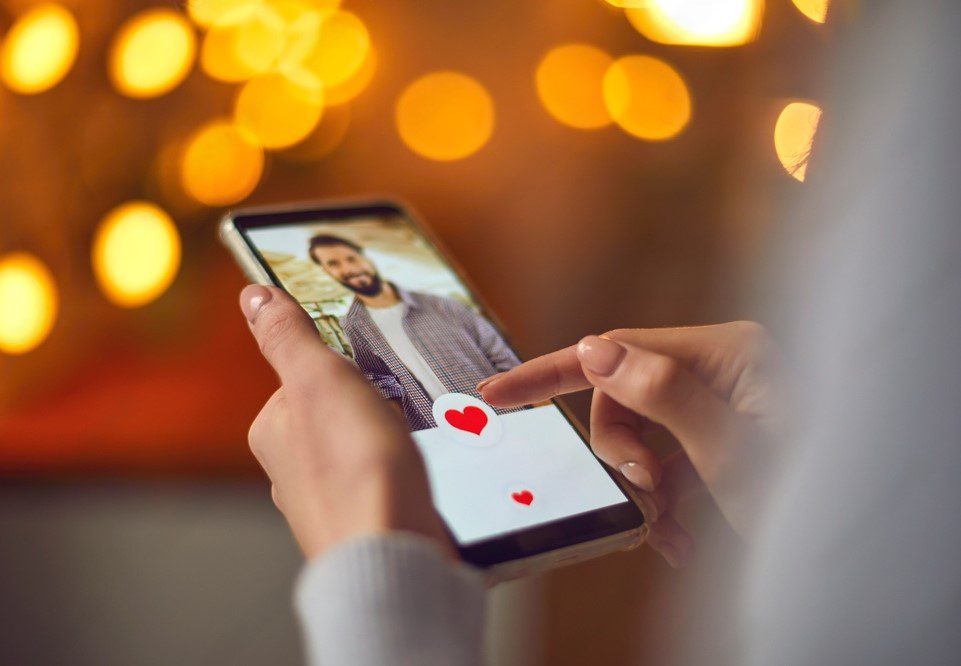 Building an Attractive Profile: The Art of First Impressions
Make a good first impression on prospective matches with your profile by giving it your all. Here are some pointers to help you create a profile that is appealing:
Choose the Right Photos: The right photos should be chosen because your profile photo is the first thing people will notice. Pick a photo that clearly displays your face and is of good quality. Avoid using a group photo as your profile image since it makes it difficult for people to identify you. Include a range of images that illustrate many facets of your life, such as pictures of you engaging in a pastime, traveling, or cuddling with a pet.
Write a Compelling Bio: You have the opportunity to highlight your personality and hobbies in your bio. Keep it upbeat, interesting, and genuine to your personality. Avoid using cliches and general language. Instead, talk about specific aspects of who you are that set you apart.
Use Humor: Humor is a wonderful icebreaker and may help your profile stand out. If you're hilarious, let your bio reflect that. Just be careful that your comedy is not hurtful and is lighthearted.
Be Honest About What You're Looking For: Be honest in your profile about your intentions, whether you're seeking for a committed relationship or simply new pals. This may make it easier for you to find potential partners who share your interests.
Understanding the Male Gaze vs. the Female Gaze
It's crucial to comprehend the distinction between the male gaze and the female gaze when choosing photographs for your profile. Male gaze is prone to fixate on particular body areas, expecting that women would do the same. The feminine gaze, on the other hand, takes in the image as a whole and appreciates its overall beauty and setting.
An unusual "male gaze" shot may, for instance, be a toilet selfie that accentuates the subject's stomach and biceps. The same man may appear shirtless in a "female gaze" picture, doing a yoga position on a beach at dusk. While the latter image still demonstrates physical fitness, it also tells a story and sets an atmosphere, making it more attractive to female viewers.
Here are some tips to help you take photos that appeal to the female gaze:
High-quality Pictures: Make sure your pictures are bright and clear. You may utilize a good phone camera instead of a professional photographer.
Excellent Lighting: Opt for the "golden hour" when the lighting is soft and attractive, which is either dawn or sunset.
Full physique photo: Include a photo of your entire physique that highlights your masculinity. Feel free to flaunt your physique if you're at ease doing so. If not, dress well and to your taste.
Tell a Story: Your image needs to provide information about your hobbies. Include a picture of yourself abroad if you like traveling. Have a snapshot of you playing a sport if you're sporty. This might help you appear more genuine and prove that you have a life outside of dating.
Engaging Conversations: The Art of Messaging
How do you continue a discussion with someone once you've matched with them? Here are a few pieces of advice:
Avoid Generic Openings: It's doubtful that you'll stand out if you start a conversation with "Hey, how's it going?" or "Hey, cutie." Instead, make an effort to compose something distinctive and captivating. A hilarious joke, a remark about anything in their profile, or a query on one of their pictures might all be included.
Use memes: Using memes may be a fun approach to maintaining a light-hearted and interesting conversation. Additionally, they can communicate your personality and sense of humor.
Ask for Her Number Early: Don't wait too long to ask for her number. After a handful of messages, suggest moving the conversation off the app. This shows that you're interested and serious about getting to know her.
Planning the Perfect Date: Logistics Matter
Consider a place that is convenient for both of you when organizing a date. If at all feasible, pick a location close to your home. If everything is going well, it will be simpler to propose transferring the date to your home. But always put her security and comfort first. Be adaptable and considerate if she recommends a compromise place.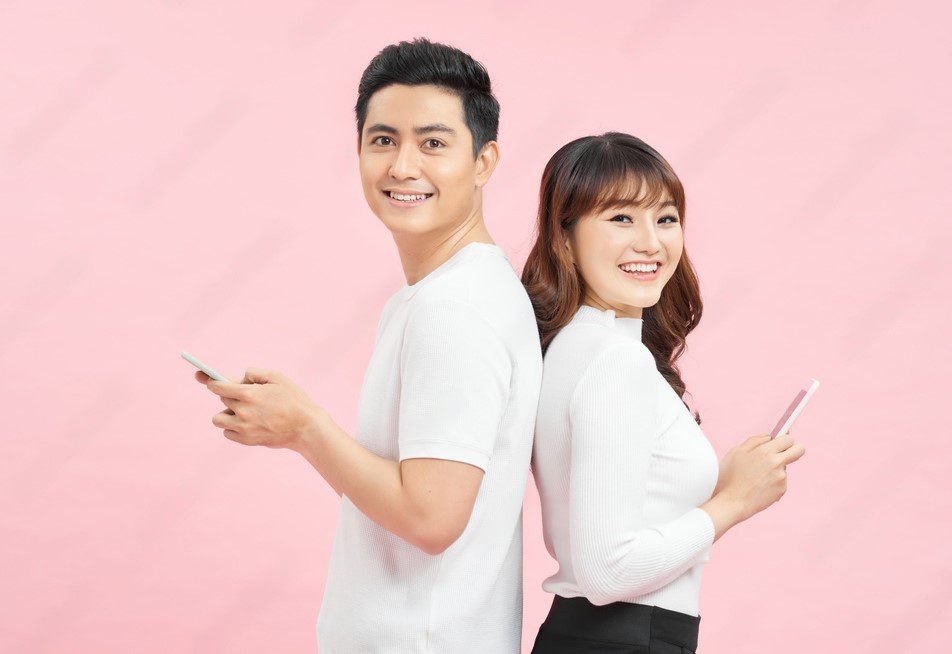 Conclusion: Embrace the Future of Online Dating
The potential for Internet dating is thrilling and vast. As an Asian American guy, you may increase your online dating success by accepting diversity, being genuine, creating an attractive profile, being aware of how women look at you, having meaningful discussions, and organizing smart dates. Keep in mind that the aim of online dating is to create meaningful connections, not only to locate a match. With these pointers, you're well on your way to successfully navigating the future of online dating.
Download "50 Best Dating App First Messages" Ebook For Free
Whether you're a seasoned online dater or just dipping your toes into the digital dating pool, our comprehensive guide will equip you with the tools and techniques to navigate the world of dating apps with confidence and finesse. Don't let another swipe go to waste! Grab your copy of "50 Best Dating App First Messages" now and unlock the secrets to making meaningful connections on dating apps. 💘📱
Your path to finding love is just a message away. Take action today and make a real difference in your dating journey.
Download your free copy now and start attracting the women you want today!