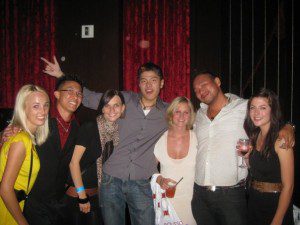 PUA Bootcamp reviews of Las Vegas – Sin City, the PERFECT place to go out and learn exactly the what, how, and where of how to pick up beautiful women.  Keep in mind that girls come to Las Vegas for exactly the same reasons that guys do.  Every Las Vegas bootcamp my team and I have gone through has been absolutely phenomenal, with gorgeous girls left and right, feigning for our attention.
Best part? Our small Asian guys end up AMOGGING and cockblocking other guys out here who have absolutely no game.  With the ABCs of Attraction elite tier one team behind your back, you have little to no fear of getting AMOG'd by other guys, because our team knows exactly what to do, leaving you with beautiful babes to practice talking to, charming, and taking home gorgeous women.
Don't believe us?  Check out the PUA Bootcamp reviews of our Las Vegas bootcamps:
"[I] was tired of the way things were going with my love life, and I wanted to be able to get with the girl I truly wanted. I also wanted to gain something else, confidence. It wasn't just my relationship with women that suffered, it was everything else in my life; I was deathly afraid to try new things… After looking back at all I've done in those three days, then looking at myself and seeing how much I've changed since I signed up for the boot camp, this was totally worth it. I definitely recommend this to others who really want to change their lives." –Pham C
"There were some gold nuggets of wisdom given out during 4 hours that made the boot camp worthwhile all by itself…  I have to say that the boot camp was well worth it. I am looking forward to attending another ABC's boot camp either in Seattle or another market. The structure of the boot camp and its education material is spot on and up to date. I almost feel that it's virtually a no fail system." –Ladino
"I enjoyed the boot camp and it helped me achieve feats I would not have thought possible. My limiting beliefs about approaching beautiful women were shattered in one weekend. I was surprised how little I was rejected when I approached with a high positive energy. Even better was that white women enjoyed my presence…  Overall, I had a great time and would definitely take this boot camp again if I need to. I highly recommend that you take this boot camp if you are starting pickup and have no idea what to do with the material, need someone to critique you, eliminate limiting beliefs, change yourself from a boy into a man, or an extra push to reach your goals." –Christiano Tex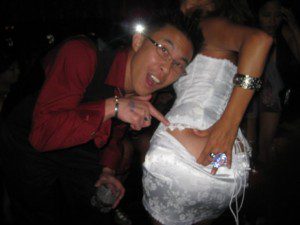 "For once in my life I have a clear mental picture and a direction to my game. Whatever AA I had left was crushed by Johnny, Ozzie, and APB. They push you to the limit. It was tough at first, but once I was in state, everything just seems a whole lot easier…  The ABC's System, is as simple as it can get. I truly believe, that anyone who learns, internalize, and uses this system WILL GET LAID! It's a system where anyone, from any school of pick up, can plug in their knowledge and still improve themselves." –Teddy Bear
"If anyone is thinking about boot camp, just do it — it's not a hard decision, but be prepared to put in the work." –Straycat
"Overall, it was definitely an excellent experience. I'm thinking of taking another bootcamp just to sharpen up my skills…  If you are like me and find it hard to attract girls, taking a bootcamp will definitely put you on the path to becoming a stronger, better, more confident you that will enable you to find the woman (or women) of your dreams." –Shadow
"The Las Vegas Boot camp was a phenomenal experience. Even right now, it still hasn't fully hit me!  Would I recommend the ABC of Attraction Boot camp?  YES! And by that I mean HELL YES!" –Cantor
"Johnny gave me feedback which enabled me to most importantly identify my sticking points. I can then relate it to the ABC model and tweak my game accordingly…  If you're a lurker, sign up for a boot camp now. Don't expect a magic pill, but expect to find a model that works very well….  With the knowledge I've attained over the weekend, I feel like I can seriously get better. I can pinpoint my sticking points based on what stage of the ABCs I'm in. I can tweak my game easily based on this model. I won't be aimlessly rambling with women from now on. I will have a purpose and goal whenever I go out and socialize." –Gsxr
"It sucks to be not good with women, but it sucks even more to have no idea what to do around women. The ABCs have already improved my life dramatically after my 1st BC. I can't wait to see what happens after my 2nd!" –Jet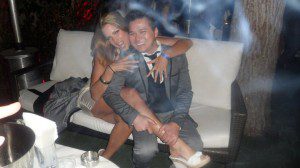 "My boot camp with the Asian Play Boy was successful – go for it if you're thinking about it!… I went into this boot camp knowing that to make the most out of it, I had to do things that I just wasn't plain comfortable with. But dammit, that's exactly why I was doing this. You go in with an open mind, try things out in the field, and you get to take home only the techniques you want….  When you do your boot camp, you know that you're gonna have a good teacher, but that's only have the mission. The rest is what *you* make out of it." –Florida Asian Tiger
"Overall, I would like to thank Jewelz for showing us around Mandalay Bay. All my friends absolutely loved her, she was fun, gorgeous, and really knew how to connect with people. … But yeah, my friends couldn't shut up about how awesome she was. I thank her for pushing me to better my game. Her insight after the interactions was awesome, plus her knowledge about the city, the venue, the people were really beneficial. Thanks Jewelz. Now how I talked up those girls with a cold, and with a very low flat and raspy voice, I don't know. I just know that my friends. Were totally blown away by how many hot girls I was approaching. There's still allot I have to work on but, it's a process right." –Teddy Bear
"Top-notch information. I would never have figured this stuff out on my own. They say never say never…I'm saying NEVER!  Bottom Line: If you're even remotely interested in taking a boot camp, just do it. If money's the issue, then go in to debt. Seriously…  Was it worth the full price of the boot camp? ABSOLUTELY." –Rumble
"The bootcamp was quite likely the best money I ever spent on education. I learned so fucking much my head was spinning. I'm sure others have said the same thing. It's so intense and you get so much info to digest…" -Durtybird
"Before this bootcamp, I was the AFC with my friends that went to clubs, stared at chicks, but never made a move. APB, Man Cannon, Ozzie, and Kevin helped me out during the three days in Sin City including body language, tonality, facial expressions, fashion, energy, etc. Man Cannon never "sugar coated" words to make me feel good. I have to remember the Asian Poker Face. His critiques were helpful especially for the last night in Tryst." –MarkVerma
"How often do guys get approached by girls and then have the girl run game on guy. lol!" –lcf1976
"I would not trade this experience with anything else. Thank you to APB for showing me the game and open up the door to a whole new world. I will keep working on my game especially the points that you gave me on debrief at the end of the bootcamp…  Look forward to see you all on the fields[sic]." –Lvonis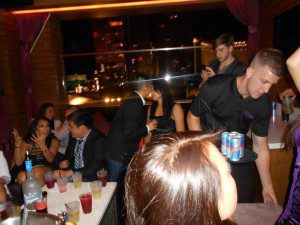 "What to say about a bootcamp that is so all encompassing and so encouraging? I'll just start at the beginning. We all have our AFC stories, I mean without them we'd never have gotten our rears in gear to learn this, so be grateful…  The coaches were so down to earth and understand you at such a deep level. They're some of the coolest people, as well as well as some of the greatest pickup artists…  They're going to lead the revolution of the minorities, particularly the Asians. They're going to be unstoppable in the next few years. APB and the crew have the potential to shape a new generation of Asians and defeat the blocker mindset which has held us Asians back for so many years. Just as Martin Luther King Jr. stood in the face of racism and tyranny, so APB stands in the face of people not getting laid. Destroyer of frustrations and masturbation. Conqueror of fear and approach anxiety." –Mack
"I dunno bout the other students but my first impression of APB was like my 5th grade teacher. He didn't care whether you liked him or not as long as you do the work and LEARN something. He was definately not there to be your friend or sit with you and listen to your problems and magically change your life. (Although the program itself was life changing already) After all it is a BOOTCAMP not THERAPY…  And he will be tough…  He didn't hesitate to answer any of my questions either as I was picking his brain all weekend like an annoying little kid. Not only were his answers thoroughly explained but was also backed by his experience with his own life as well as examples from past students and "scientific" shit. I didn't really care about anymore "science" stats since it only helps me to feel more sorry for myself…  All I knew was this small skinny asian guy was fucking alotta chicks and whatever he was doing.. I want in too. Shieet." –Toy Machine
All of our reviews are unedited, unfiltered, and not endorsed, paid for, or any of the sort by our students.  Our guys are thankful and gracious enough to write these amazing PUA Bootcamp Reviews for us.  We believe in our program, and so do our elite tier one alumni that survived the wrath of JT Tran and the ABCs of Attraction team.
Think you're ready for the challenge?  Think you can hang with us in some of the hottest Las Vegas nightclubs?  Sign up for your ABCs of Attraction Las Vegas Immersion Experience NOW!
Check out these Las Vegas PUA Bootcamp & Immersion Program video testimonials: