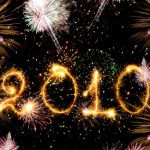 As a new year dawns, let's look back at the best PUA blog tips from the ABCs of Attraction. What was your favorite article? Which one did you enjoy and learn from the most?
Well, according to the hard numbers, this is what you guys read the most. Enjoy taking a trip on the way back time machine!
So there you go, the Top 10 PUA Blog Tips of 2010! What was your favorite blog post and tip from the ABCs? What tips and blog posts do you want to see in 2011?
Have a safe and happy New Year's!