Beautiful, powerful, sleek things come out of Detroit, Michigan… and we don't just mean the cars. The Asian Playboy and his team of personal coaches descended upon Detroit to train lucky students how they can be better at picking up beautiful, sexually attractive women in sophisticated venues. You too, can become an ABCs of Attraction seduction bootcamp graduate. Don't miss your chance, sign up today!
Don't believe me when I tell you that you'll get to start your life over as a completely new and improved man? Well, you shouldn't just take MY word for it. See for yourself some student reviews of the ABCs of Attraction seduction bootcamp: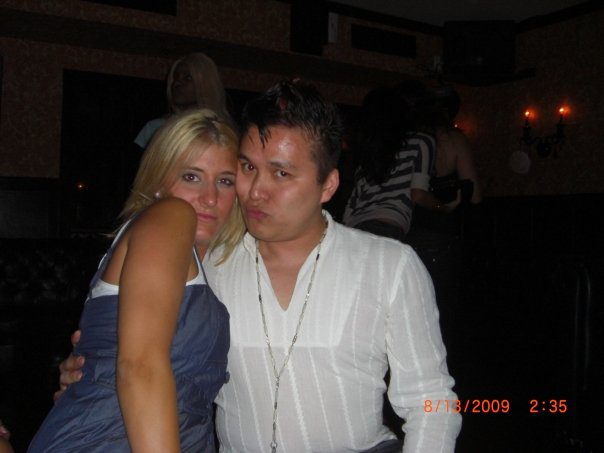 "Well here goes… I didn't know what to expect…

 Right from the moment I met him I noticed that he was a really cool guy who was passionate about his work. By the way if your reading this and thinking about going to a bootcamp with Gareth, I remember being in your shoes checking the internet out searching for the best value hoping not to sacrifice quality for a low price. By the way I have been to another boot with another company that did absolutely nothing for me and it cost more than twice as much. I can honestly say that this ABC's bootcamp with Gareth was worth every penny and much more!

Day one:

The day one lecture was 4 hours with some neat information. Make sure to do your pre-bootcamp home work before the bootcamp because that will help a lot. What I noticed about the ABC's method is that it was easy to follow and didn't have a lot of crap that you couldn't figure out like the other companies.

So we went through a few exercises and took a break before go out to the night clubs/bars. So we go to the club and what I noticed about Gareth is that this guy is a really cool laid back dude that kinda gives you surge of this is going to be exciting. So we get a table and after getting a nice vibe he calmly tells me to approach a set. I don't know what the freakin heck it was but I opened the very first set like magic…

Anyway opened about 8-10 sets and stayed for prolonged periods with some. What soo cool is that Gareth was keeping a close eye out and he told me exactly what I needed to change and what I needed to continue doing. Awesome day!

Day two:

Lecture started at 4pm and this time we went through the next levels …I really liked the flow of information. I don't want to spoil anything from the lecture so find this part out when you join the boot camp. So after the break from the lecture we hit Royal and my goal was to get phone numbers. I had a nice vibe a right away hit with these two hot seated chicks… overall it was an awesome experience and if I had to re-do that day I wouldn't have had it any other way.
Day three:

So this time I chose to go shopping for part of the lecture and so we went off to the mall. At the mall Gareth was just all over the place… I mean he loves shopping. Customers in the stores thought that he worked for the store because of the way he was picking cloths out for me…kind of like a professional stylist. …

So after the lecture and break we're off to the next night club! This time I approach and talk to a set a successfully do a few things taught in the lecture and get a phone number. Opened up a few more sets later and then when I went over to where Gareth was sitting, there were two other hot chick at his table just sitting there having a great time.

So we sit on the beds and I mean these girls just wanted sex. …. After a while we just didn't cross the line and we let the chics leave for the night.
He said I graduated and I was totally satisfied. I have to that was some funny shhh..

Alright, well all I can say is, Gareth is a way better teacher than other so called pros I dealt with. This was one of the best decisions of my life! ok..gotta crash now..later!!
-Ben
Sounds like Ben had an awesome time. If you're shopping around between companies and trying to figure out who gives the best value, then check out what Ben had to say about our competitors:
"Alright, this is my honest opinion after having gone through a weekend bootcamp with Ryan from Real Social Dynamics and a weekend bootcamp with Gareth Jones from the ABCs of Attraction.

First off I'd like to say that I spent lot of money trying to get this part of my life handled and through this experience I would like to point you in a direction that would save you money and time. So what really happened? Well last year I took a bootcamp with Ryan from RSD and I have to say that Ryan is dedicated to his job, however something was missing….the way that the bootcamp was set up was not at the personal level I wanted.

Two days after the bootcamp I was back to my old life without any change! I thought it was all my fault, but one year later when I decided to take a bootcamp with Gareth Jones, I realized that the instructor and the way the bootcamp was set up made a whole lot of difference!

The bootcamp with Gareth was offered at a way lower price than RSD so I wasn't sure what to expect. Right from the get go when I met Gareth I knew this bootcamp was different. He was totally cool and open with me. He listened to what I had to say (Ryan did not). I mean Gareth totally got where I was coming from and it was like he was customizing the bootcamp based on my needs. The first day during the lecture my internal state skyrocketed!

The steps that were presented were easy to follow and the way it was presented was in a way that made me feel like "I am a cool guy too and I can do it!" When I went out to the field, everything worked! My internal state was high(I didn't drink)and I could feel a psychological change, I mean literally happening in me during the weekend!

It's been two weeks right now and I am still doing awesome! I am not trapped by my limiting beliefs any more! I just changed all around, I mean even at work and with the family, I am just ..just..HAPPY!! This bootcamp with Gareth was worth the investment a hundred times over. I have soo much more to say but it's 3:30am and I had a wild long night tonight so I need some sleep. Thank you Gareth for helping me make a permanent change in my life. So in conclusion…Gareth vs. RSD? Gareth wins 100% without the shadow of a doubt!"

-Ben
I have one question for you now: are you ready?
Are you ready to take charge of your dating life and emerge as a dating machine?
Then an ABCs of Attraction bootcamp is the prescription for your ills. What are you waiting for?
If you're looking to test out your skills as a pickup artist, check out this article with tips and tricks about where to pick up girls in Detroit!