Up north where the wind blows cold, the ladies are hot, and the skills are gold. JT Tran and the ABCs of Attraction team made their way to Toronto, Canada to teach a new group of boot camp attendees the new skills, tips and techniques they need to meet more attractive, beautiful, high-quality women.
The ABCs of Attraction team offers one-on-one attention and critiques both in the classroom and in the field which will improve your game, help you close more sets and meet more sexually attractive, beautiful women. Don't believe me? Read on for a few reviews from real boot camp attendees.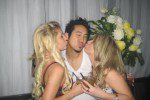 Develop your life together with your game and success is the natural end product. The two work together like fitness and nutrition.
-Ash

 I can sum up the material that I learned over that weekend best with one word – powerful…. I've been out a few times since the boot camp and see huge differences in where I used to be and the person I am growing into.

-CdnMountie

Now APB wanted to know overall how he did: To me I'd give him a 10, and I'm being truthfully honest on this, he was able to show me thing and make me do things, I wouldn't even have the balls to do before, it was a amazing experience to be able to talk to chicks get kino etc. AND I LIKE TO THANK APB for that.

–LittlePUA

I took this course after a life changing realization that I really need to get out there and meet some girls, I identified the problem but I needed to know the basics: The What, The How, and The Where. And that's when I stumbled upon The ABC's of Attraction….

APB's bootcamp was amazing, I learned the basics and more advanced stuff in 3 days compared to a year of reading for 6 months…. The APB team pushes you to your limits and makes you break em to become not just a better PUA but to become a better MAN. PERIOD.

-The Masked User

I want to applaud the ABC crew and JT for they have opened my eyes to the far reaches of what is possible for ANYONE. fob, dork, nerd, introvert, etc
-GChewy

In reading many of the reviews here of ABC Bootcamps, everyone seems to say the same sort of thing.
– "If you're on the fence, take the boot camp."
– "JT really knows what he's talking about."
– "It was an amazing weekend and I learned more in one weekend than in many years before that."
– "The ABC guys pushed me to do things I've never done before."
– Etc.

There's a reason these kinds of statements are repeated over and over again. IT'S ALL TRUE!

I know what I need to do now and I just have to go do it. My only regret about the Bootcamp is that I wish I had taken it three years ago!
-Kaizen

We went to the hotel and JT gave the MOST inspiration, heartwarming performance that any Asian guy can ever get. Sorry I am not going to give details of that and this is only reserved for boot camp students.

-SirMichael

So why did I take the ABC boot camp instead of any of 'the other guys'? Well, first and foremost, I like JT's holistic approach to pick-up and his focus on improving yourself before improving your game with women.

If I could describe the boot camp in one word, it would be: INTENSE! For 3 days and 2 nights we were pushed out of our comfort zone and literally overloaded with knowledge on being a pua. The boot camp is great because it really does cater to all levels of pick-up skill….

Come join the revolution of men who are working to build a new blueprint for Asian men around the world. Become the man you were always destined to be! We're doing big things up here in Canada. We can't wait to show you!

-Wonder

To those that question if this guy is the real deal, all I can say is go to a club with him then just WATCH, the guy's smooth and the stuff he does will shatter your reality!!! The most important thing to me in the bootcamp was that these guys were not some 6-foot tall super studly model Asian guys, they're around my height and build so I was really able to relate. Another thing is these guys are really cool guys, not just your instructors, and I would hang out with them. Well, bootcamp is over and the biggest positive out of all this is if these guys can do it then SO THE HELL CAN I !!!
Thanks again APB team.

-Nightwing

I highly recommend ABCs of Attraction for everyone.

-Lord Kancho

At the point of signing up for the boot camp, I was extremely frustrated with my failures with women. I was the type of person that was deathly afraid to even approach a random stranger, let alone take them home for the night….

A lot has changed with me since the boot camp. I now have a solid game plan to get the women I want….

I believe anyone that takes the camp and really works hard at perfecting the ABCs framework after the camp can have great success. To anyone that is reading this review, I recommend that you sign up today.

-Ed Dantes

To those who are still hesitant to sign up for a boot camp, I feel like it was one of the best moves of my life. Honestly, there is only so much you can do without seeing it in the field, being taught by a master, and practicing it under his/her guidance. As an analogy, you can't just read a textbook on how to perform heart surgery, and then the next day waltz into an OR and totally own it. You need to observe and train under a skilled surgeon first. Pickup is the same way!

-Macallan

"I can't wait to go out this weekend to practice my new skills and let the momentum from the Toronto bootcamp carry me through."

-Reventon
Do you want to take your game from frozen to white-hot? Come to Toronto, and let the ABCs of Attraction team coach you, teach you to overcome approach anxiety, and increase your ability with beautiful women. Don't let limiting beliefs stop you from closing with beautiful, sexually attractive, high-quality women of all races. Take a boot camp and open your horizons!
If you've already got the skills and you want to test yourself, check out this article on where to pick up girls in Toronto, Canada.