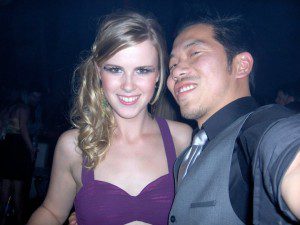 Vancouver, Canada is among the most stunningly diverse and beautiful cities in all of the Northern provinces, and the women are numerous, attractive and looking for fun. The ABCs of Attraction team bundled up and headed North with their pick up artist skills to help some lucky students gain new pick up artist skills in their endless thirst for knowledge. Students learned life-changing pick up artist skills like how to approach sexually attractive women with confidence. Sign up for an ABCs of Attraction pickup artist bootcamp today and find out how you, too, can meet and take home more beautiful, high-quality women and gain the lifestyle you deserve.
Don't believe me when I tell you that a premium ABCs of Attraction pickup artist bootcamp is the key to changing your life for good and bringing home the most beautiful women in the world? You shouldn't. But you SHOULD have a look at what these students had to say about their experience:
"Hey, guys,
I took the Vancouver PUA bootcamp with Johnny Wolf and Adam, September 14 – 16. Although I saw that someone else from the group posted a review, I haven't read it yet. So this is unvarnished and uninfluenced by that review.
I won't go over all three days, as I know one other classmate planned to do that. Instead, I'll tell you a little about where I was coming from before the pickup artist bootcamp, and my impression of the PUA bootcamp as it was ongoing, and now, a week later.
Some background about me: I'm 32, nearly 33, white, and have a professional career. I consider myself shy and, though I have had some success with women, most of that has come from settling for what was easy rather than going after what I really want. Like eating hamburger instead of steak. I first heard of pick up artists from watching mystery's show on VH1 a few years ago. Because of where I was living, I didn't have a chance to really work on it. I tried to do Neil Strauss's online school and a few other self programs, but without much success. I thought about a pickup artist bootcamp, but was a little concerned by the price and thoughts that the camp might be somewhat ethically dubious. With ABCs specifically, I thought it might not work for me because I'm white, and the marketing is geared to Asians.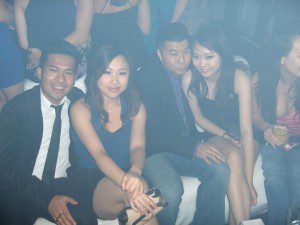 But I ended up taking ABCs anyway because it was less expensive and near where I live. Taking the bootcamp was awesome. I was the only white guy there, and I think the oldest guy, but not by much. Everyone in the class was cool, and we're still in touch. We went sarging this weekend, actually.
Before the camp, we got a homework packet. DO THE HOMEWORK! It really helps. At the camp, Johnny and Adam broke down the material into easy to digest chunks, and we demoed practiced a lot in the classroom before going out to the club. They also both practiced what they preached. My squeamishness about the ethicallity of the camp was allayed quickly when they emphasized "NO LYING."
The best was having instant feedback in the field from Adam and Johnny. That really helped – like having a coach correct your form immediately, so you do it right the next time. Both Adam and Johnny were encouraging and approachable. They were also very motivating – some folks, including me, got yelled at to try harder, to push further – but the yelling was totally appropriate in the context, helpful, and not insulting.
Overall, I had a very positive and helpful experience. Expensive, but worth it."
-Vancouver112
That sounds INCREDIBLE, but we're not done yet:
"Hello guys,
I'm busy with school but I write a review about the pickup artist bootcamp anyways.
A little bit about myself. I came to Canada 2.5 years ago. I have little experience with women. I mean I have girl friends but never be with one in an intimate level. Man, I'm sick of being lonely by myself so I think I should do something about it. I looked around the Internet and came across ABCs of Attraction. Fortunately, it is for Asian males. I bit the bullet and signed up for the PUA bootcamp one week before it started.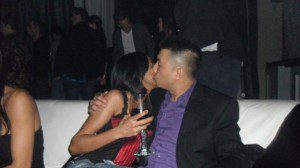 J.Wolf is a good instructor imo. During the night portion of the bootcamp, I saw him demo many sets and it completely blew my mind. He knows what he's doing and he will push you to the limit. I remembered the second night when I first entered the club, my AA raised like crazy and I couldn't even go and approach the girls. So Johnny grabbed me and said it right into my face:" You want to change your life. Man the fuck up and approach them girls" in the middle of the club. Everybody looked at me. I mean I was a little bit embarrassed at that time but after that, I said to myself:" Fuck this shit man. I will go and talk to them girls" and the AA was gone man. I approached some girls in the club. It didn't go very well but hey, at least I tried and I felt good about that. J.Wolf is also good in the classroom. His lecture was easy to understand. We did a lot of exercises about body language and all that. Johnny also gave me some advices about fashion and look. He took me to buy a shirt and get a haircut. Man, I felt sexy after the haircut. Johnny was like my big brother.
In the pickup artist bootcamp, we also had our approach coach Adam. To be honest, I like Adam. He is a nice and outgoing guy. It is very easy to talk to him. In the field, Adam also demo. I remembered when we were out in the street, Adam saw these two girls and he came right up to talk to them without any hesitation. I stood there observing the dude. It was amazing man. Adam followed the ABC structure and it actually worked. One more thing I want to mention is that I'm very skeptical about everything. So during the classroom section, J.Wolf and Adam told me that girls can sense that guys are watching them. I said to myself: " Man, BS. How the hell that happens?". However, now I gotta admit that J.Wolf and Adam were right. So I tried to approach these two Asian girls and when I was there talking to them, one of the girls told me that she knew my friends were gonna come over and wing me because she saw them standing around the corner. I was like:" What the what?" Unbelievable eh? Believe what the instructor and coach told you guys. Trust them because they are here to help us, not to lie to us.
I love the pickup artist bootcamp. It is worth every penny. I mean I learned a lot from it, not only with seducing women but also with how to become a better person. I highly recommend for those of you who are hesitated to sign up the PUA bootcamp. Do it y'all. It ain't gonna hurt if you learn something and use it to improve your goddamn life.
Thanks Johnny Wolf and Adam. You guys help change my life.
Thanks J.t and ABCs of Attraction.
-BigD21
That one sounded even better, but we've saved the best for last:
"My review for the Vancouver BC. A little late as I got really caught up with life (as a result of this pickup artist bootcamp) but heck it is still a review and I think Johnny and Adam deserves a good review!
Review
Johnny Wolf!! He is the "Mr.Miyagi" from Karate Kid, "Senzo Tanaka" from the movie Bloodsport, he puts you through the most rigorous trials, the toughest challenges and accepts no excuse for failure; In other words, a trainer of champions. Although I expected to have my balls put on the line, I did not realize it was to be to such extent – a life changing experience. Kudos to Johnny and Adam, you have changed my life.
…
Why I chose ABC's of attractions
Tired of being at a social disadvantage, I decided to take action. Depending on my social circle alone would probably take me ten years (or more), I was badly in need of a "crash course". I chose ABC's because the structure is easily understood and that it was specially designed with people like me in mind; it just made sense to learn from coaches who share similar background, people I could relate to and at the same time inspired by their successes. Everything just fell into place when I found out about the Vancouver boot camp, which is not too far away from home (that means I get to save on plane ticket and accommodation). But what really sealed the deal was finding out who will be teaching this PUA bootcamp. I have read a lot about Johnny and word on the street is that he successfully trained and uncovered many hidden talents, leaving behind his legacy wherever he goes.
The Boot camp
"Do yourself a favour; put everything you have learnt into storage just for this weekend", instructed Johnny Wolf to a group of three guys as I shuffled into the living room. Standing beside him was a tall young man in hipster clothes, Adam is his name and he was to be our approach coach for the weekend. It was 4:30 pm on a Friday afternoon (boot camp started at 4 pm) and I was late because of work, another student joined us after. Johnny continued describing a TV show about two real estate guys, whose specialty is to convert old buildings into hot properties, dumping their contents into storage during renovation.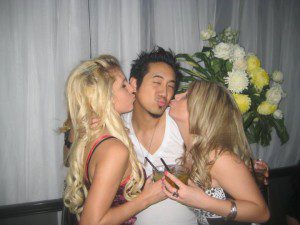 Note: Since this is a review and space is limited, I will have "highlights" on certain parts of the pickup artist bootcamp instead of the whole brain dump.
Day 1
Lecture started at 4 pm, Johnny and Adam took it away. Our undivided attention was affixed to the two gentlemen, obviously fascinated by the wealth of knowledge they were about to share. That evening, we were introduced to the A's and B's of the ABC structure. The focus was on body posture, body language/positioning, Kino, vocals (High energy/Excited, Low energy and sexual) as well as openers (canned & situational). I especially enjoyed the demo part of this boot camp; there are those who accumulate knowledge through reading and listening, I am more of a hands-on person (Monkey see, monkey do?). We also had the opportunity to work on our storytelling abilities – through 'Wikipedia' exercises. Lecture ended approximately 9 pm and it was time to head out to "The Roxy Nightclub".
Highlights Night 1
…
Our goals for the night were to approach 10 sets and if possible numbers close them. Adam literally pushed me into a sitting set – and one of the girls turned out to be a Brunette I met on the dance floor. I had gone to the dance floor earlier to practice some dance moves – a failed double spin attempt, ending an elbow to her left arm LOL. Instinctively I grabbed her right arm to prevent from falling and was stroking her left arm as though rubbing a bruise. I apologized and introduced myself; she flashed me a huge smile and muttered something (the music was too loud I had trouble hearing). Attitude, Attract & Approach – Check.

…
Day 2
We were gathered at 3 pm, lecture commenced shortly after. Professor Wolf guided us through remainder of the structure – C, D, E, and F. Johnny taught us the importance of kino through recap of his approach the night before; each phase clearly broken down and re-demonstrated in front of us. After about three rounds of "Wikipedia", it was time for some shopping – at the GAP outlet on Robson Street; and then dinner. Lecture resumed after dinner where BLP (Body Language Positioning), voice tonality and sexual escalation were the main focus. We had the opportunity to put everything together at the end and practice them on Johnny and Adam. Then it was SHOW TIME.
…
Highlights Night 2
I was about to order a drink when noisy two set showed up, high-fived Johnny as they walked past; I immediately followed suit and WHAM! hooked my first set of the night. Turned out the girls were there for "girls' night".
…
As in previous night, we took a break for some street game. This time it was NO MERCY, Johnny and Adam kept taunting us with "Who hesitates who masturbates"; we accepted that challenge. I was in Adam's group at the beginning, feeling a little anxious about the whole thing but he was very encouraging; even went to the extent of telling me what to say. I remembered finally manning up and approached a walking two set , they responded well to my approach but kept walking; sensing failure, I was about to bail when Adam suddenly appeared and walked alongside. We ended up stopping the girls and Adam demonstrated some banter. That experience totally crushed my limiting belief about girls not responding well to walking approaches.
…
Day 3
The students gathered for a short recap of the night before, followed by lecture on day game before adjourning to the "Pacific Centre" mall on Granville St.
Once in the mall, students were ushered into sets. Johnny suddenly pointed towards a sitting set of two blonde girls and indicated that I should approach them. I was totally unprepared and was about to turn around when I caught Johnny's "death glare" and the words "Hesitate! Masturbate!" came to mind. This was the actual turning point for me; still nursing my bruised ego from two nights ago, I was determined to redeem myself – YOLO! What is the worst that could happen? I manned up and approached the set. To my surprise, they were very receptive to my approach.
…
Summary
Overall, I would say this boot camp was worth every penny. The instructors were really good at what they do. Johnny definitely kept up to his legacy; not only does he talk the talk but actually walk the walk. For those of you who learn better "hands-on" (like myself), there will be tons of demonstrations and in-field exercises. What really stood out was how he proved to me time and again how "limiting believes" can be conquered, and without much effort. He definitely came across as "harsh and merciless" at first, but I later learnt that is only because he genuinely cares about his student's successes.
Adam and Johnny make an excellent team. Adam did an exceptional job in-field; not only did he provide live demonstrations, he would also correct our mistakes during sets and if necessary doubles up as wingman. If it had not been for Adam's explanations during one of Johnny's live sets, I may very well still not know what the different phases look like and how to transition between them. Also I must add, I like how Adam seem to always point me to the cutest targets who also turned out to have amazing personalities; as though he knew what my psyche really need – positive reinforcements. Together, they played the roles of bad cop (Johnny) and good cop (Adam) very well.
The saying goes, "Give a man a fish and you feed him for a day; teach a man to fish and he will eat for a lifetime." Registering for this bootcamp was probably one of the best decisions I have ever made in my life.
-Trinitrotoluene
Made up your mind about taking an incredible ABCs of Attraction bootcamp yet? If you're…
tired of being alone

tired of not getting the beautiful women you deserve
ready to become the man you always knew you could be
… then you're ready for an ABCs of Attraction pickup artist bootcamp.