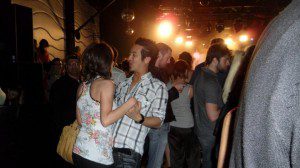 ABCs of Attraction has been really fortunate to have tons of students give raw, unpaid, and extremely positive reviews about our one-on-one private bootcamp mentorship.  Sometimes students realize that they need a little bit more help than what a crowded weekend dating bootcamp can provide, and that's where our fully customized, PRIVATE bootcamps and one-on-one mentorships come in.
Our students are just so impressed with their results that they can't preach enough goodness about what they learned during their dating bootcamps. Don't believe me? Here's a couple of snippets from our most recent one-on-one private bootcamp mentorship workshops:
"Ben's been really great, giving me advice after the private bootcamp and answers me even though he's already told me that information before."
-Laughandpeeabit

"In the private bootcamps, the lecture portions are tailored towards your individual needs… Personally, I valued the drills the most. My approach and body language were fine-tuned, and I learned a little about BLP."
-Neil

"The really cool thing about taking a private bootcamp is that the benefits stretch far beyond gaining an ability to get girls.

After taking my dating bootcamp, I gained a good number of like-minded friends who shared similar struggles. I regularly communicate with other NYC-based alumni, including William, Graphyte, and BigHeadedMouse. They've become a circle of friends and a source of support unlike any other, a group of truly irreplaceable friends.

After taking my dating bootcamp, I became a lot more willing to take risks. Taking the private bootcamp in itself was a huge risk. But you learn a lot about taking risks and dealing with failure. Failing isn't so bad. You miss 100% of the shots you don't take!

After taking my dating bootcamp, I was able to implement the ABCs in a professional environment. I landed myself a full-time job after I graduated college using what I learned from my private bootcamp!

So in addition to my improved ability to get girls, I've reaped many, many other rewards, all thanks to the ABCs!"
–Jingo
Individual, personalized coaching makes all the difference in your pick up success.  Our coaches will help you spot your problems and solve them, teach you new techniques and approaches, and most of all, teach you how to get laid more often. Pick up is a learned skill. Understanding what to do, and what not to do, during day game or a one-on-one private bootcamp can make the difference between watching that hot model walk away or taking her home.
So, are you ready to meet more and higher-quality women? Are you ready to improve your life and add a new facet to your personal game? Are you ready to increase your confidence, earn your walk of khan, and improve your personal sense of presence? Contact the ABCs of Attraction team today to schedule your dating bootcamp training. It's the first step toward a new life. Embrace it.