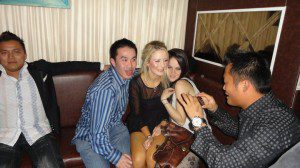 Exotic lands and exotic beauties await when the ABCs of Attraction team travel to Europe, to teach eager students how to approach and engage with beautiful, sexually attractive, high quality women with their incredible PUA bootcamp.
Read on to find out how the ABCs of Attraction team came to Paris, France  with their pick up artist training to pluck the French beauties like ripe plums, and traveled to Germany to take the Real Man Conference by storm. Sign up for your life-changing ABCs of Attraction PUA bootcamp today!
Don't believe us when we say that an ABCs of Attraction exclusive European PUA bootcamp can completely change your life? Check out these real student reviews and tell us if your mind hasn't changed about attending a pick up artist training bootcamp of your own!

"Hey all,

I just finished my PUA bootcamp in the most beautiful City in the World, hitting bars and clubs all night long with none other than the MAN himself, yes that's right, mister J to the T!!

First off, let me say this: I read about ABC of Attraction a long time ago, when I was basically living through my computer screen and immediately got hooked on the idea of being able to be with any girl I want, the ultimate if not ONLY proof that you are a REAL MAN!

Well this year, guess what? I finally grabbed myself by the balls and signed in for my first PUA bootcamp ever, in the city that has always been my fantasy, my worst nightmare, but above all my home for more than 20 years, PARIS.

During these 3 days, I was literally thrown into another dimension, doing things I never thought possible, being someone I only imagined existed in my mind. The whole design of the ABCs is mind-blowing: clear, concise, real, and most important of all, RESPECTFUL. JT displayed his incredible savoir-faire and shed light on all my questions. Seeing this guy, who doesn't speak one single FUCKING word of French, dance with girls and play with strippers, without even trying, was more than I could take. He knew what he was doing and therefore I knew what I had to do!
These were the longest hours of my life, but finally the Beast trapped within me for so many lonely years has been unleashed. All I can say is "WHY THE FUCK DIDN'T I DO IT SOONER???"

Thanks ABCs of ATTRACTION, thanks JT, I wouldn't believe it, but you DID change my life… FOREVER."
-Hanuman (Paris, France)
That was awesome, but there's even more to it than that. Check out this guy's review, not of a pick up artist training, but of a JT Tran lecture with a special surprise at the end:

"Hey guys,

If I had to describe the Real Man Conference with two words, there would be no doubt that fucking amazing would fit it perfectly! I had the honor to meet one of the role models I could look up to, who gave me a lot of motivation during my journey to master my goals. I bet you guys can already imagine who I'm talking about and his name goes by J.T. aka Asian Playboy. The first time I heard Asian Playboy was going to be one of the speaker at the Real Man Conference, I decided that there is no way I'm gonna miss that event. As a student, I can't afford to travel around the world to see J.T.. However, I had a lot of luck this time because I didn't have to travel a lot to meet him in spite of living in Germany. At that time, I was in Vietnam visiting my family and after being able to convince my parents to reschedule my flight, I flew straight to the RMC.

After a long flight and dealing with some serious jet lag, I arrived at the event totally excited to see all the speaker and especially Asian Playboy! Being prepared with a small gift from Vietnam, I walked straight up to him when I first saw him during a break and started the conversation. To be completly honest, my first impression of him wasn't the one that I expected it to be. J.T. was not in god-like mode like I expected. However, he was just a really down to earth person who I enjoyed to talk with a lot. It made me really happy to finally meet my role model and it should come better, much better.

The Real Man Conference was hosted by Smoothdoc and David Kipping, two PUAs from the Netherlands. There were (I think) 13 speakers and I can definitely say that they were fucking amazing. There were so many different speakers with different style and backgrounds like Asian Playboy, Keychain, Paul Janka, Dharam, Orlando Owen etc. The variety of the speakers gave the Conference it's own speacial characteristic. While some were doing motivational talks, others were talking more about the techniques and tactics. It was a bless to have so many speakers!

But I'm writing in the ABCs Testimonials section therefore it should really be something about the ABCs. Well, APB was one of the speaker who talked more about the techniques and practical thing. I was really excited to finally listen to him talking live. Then the show finally started and I couldn't believe what was happening on stage. J.T. started his lecture with talking about me, how he appreciated my little gift from Vietnam and that I told him, how he affected my life in an incredible way. This situation was incredible and I felt really honored that J.T. mentioned me in his lecture. What I told him before was the pure truth from the bottom of my heart and now he mentioned my name in front of the stage what makes me feel really special.

When I felt that J.T. couldn't return the compliment much more, he topped it by asking me to stand up and shouting all over the room that I get a free PUA bootcamp. He was amazing! For one moment, I was just speechless. In my eyes, he was the fucking man! And No, I'm not kissing his ass cuz if I would, I would say stuff like how his work is sooo amazing and that he should be the best PUA on the world and AFC Adam Lyons is by far not as good as he his. 

No, what I'm saying here is really from the bottom of my heart, that this man is amazing. If you read that, thank you for everything bro! Imagine me hugging you again +)

Well, but let's get back to the review part. APB was talking for 90 minutes. He showed us a lot of really useful practical stuff to do and he gave us a lot of information. In my opinion, it was too much information. The stuff J.T. talked about was so cool and complicated at the same time that I couldn't remember everything. He was one of the few speakers who really gave us advice and a game plan, how to take action. What really made me smile was the fact that he was sweating on stage. Not a lot, but enough for you to see. Once again, it is proved that APB is just a person and what he could do, I want to be fucking able to do it, too. In his lecture, APB showed us a lot of fun sexual lines, which, in my opinion, was the most interesting and fun part and he ended his presentation with a really funny story with a lot of energy. I'm gonna try out some of this stuff for sure and I'm excited to join one of his PUA bootcamps!!

With great respect to APB and to you guys who have the motivation to empower yourself!!

Cheers"

-Dreamcatcher (Berlin, German)
I don't know about you, but it sounds to us like those guys had an AWESOME time with JT Tran and the ABCs of Attraction team in Europe. If you want to change your life and learn how you can become a better man with a weekend's worth of investment at an exclusive pick up artist training and a lifetime of incredible skills to your name, then what are you waiting for?
If you're tired of being alone on the weekends…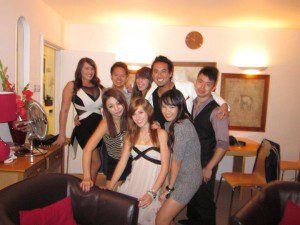 If you're tired of not having dates with beautiful women…
If you're tired of being stuck with Lefty and Righty all the time…
Then you can't afford to miss out on this opportunity. Check out the ABCs of Attraction VIP EuroTour: The #1 Inner Game Experience For Asian Men today and join the ranks of alpha men everywhere.