The Space Needle isn't the only sharp thing in Seattle, Washington, when JT Tran and the ABCs of Attraction team roll into town with their latest boot camp opportunity. The team brings opportunities for learning new tips, tricks and techniques you'll need to close more sets, get more action and meet more high-quality, beautiful, sexually attractive women during the Seattle, Washington PUA Bootcamp.
Not convinced an ABCs Bootcamp can help you? Check out just a few of the reviews from our ABCs of Attraction forums: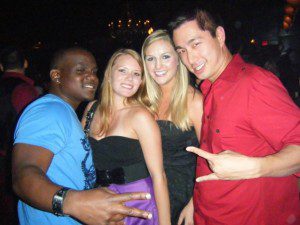 I was looking for a change and I wanted it to be swift and sweeping…. I took a calculated risk and signed up for an ABCs Boot Camp….

What I really liked about the Boot Camp is that there's rarely any fluff. Unlike a lot of Boot Camps that you find online or on DVD, a lot of the attention is mostly put on the instructor – typically a charismatic figurehead. Sadly, that only puts a fix on the Signs and Symptoms in your lack of game; it doesn't get down to the Sources and Causes of it!


With the ABC's Boot Camp 100% of the Focus is placed on the Students applying the principles themselves because it gets them into action right there on the spot – even before in-field work begins. The wisdom is when your mindset's right, your actions will follow.
This accomplishes two things: for one it gets you into action – FAST! and second you get to short circuit that thinking talking monkey brain of yours and you end up talking to 20 hot blonde babes in less than an hour!

-Rolling Stone

This was my first boot camp ever, and I'm happy to say I think it was well worth the time and money. I liked the systematic approach to the progression of seduction with a woman….

I liked the lecture section of the bootcamp, definitely got some good breakdowns and useful info…. They definitely gave the push when approaching in-field….

I would highly recommend the boot camp for people of beginner to intermediate level. It will save you a lot of time from going out and just flailing about on your own.

-ABCCloser

 

[I was] winning over friends, being the most charming guy in a party BUT these didn't translate to quality women. I felt that my success to effort ratio wasn't improving and I decided to seek professional help. …

It was the first time I have been taught by a world famous PUA. …The instructors took personal care in our learning and we definitely got our money's worth. …
Since then I'm going out regularly and have made a lot of progress…. I owe much of my success to the ABC's boot camp. I strongly recommend this to everyone.
-Dark Lord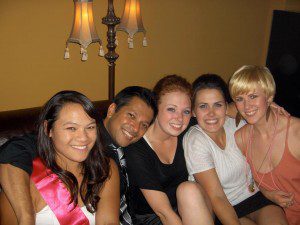 Gareth presents so much material in the boot camp that I'm going to have to spend some time to digest it, but I certainly wouldn't have wanted any of the material to be left out. For me, I learned to identify my biggest problems–thanks to Gareth's excellent observational skills and honesty. And I also feel like I made a lot of progress toward correcting them.
–Aisthesis

I saw this as an investment in myself that will stay with me for the rest of my life….

Plenty of personal one on one time during lecture and infield.
– Lecture was detailed and gave plenty of examples.
– Things were broken down to steps so it's easy to understand.
– constructive feedback on our approach, body language, storytelling.
– Plenty of demonstration during lecture.
I'm glad I took the boot camp. It changed my life for the better and made great friends. They also made us feel like we could call them, email them, or text them anytime we need help….

So, should you take a boot camp from these guys? Hells yes. You probably spend that much money on stupid shit in a year, so why not spend that money on something that's going to improve your life?
-Campbell

I can say that these guys are the real deal. Their techniques actually work and these skills are learnable. Even after the weekend was over I found myself with a large volume of material to learn and practice. I certainly intend to work on my skills and keep in touch with Gareth and Ben. Thanks guys.
-Aisthesis
Are you ready to make a real change in the way you meet women? Are you ready to trade up and date quality women? Are you ready to close the deal with sexually attractive beauties, regardless of race or ethnicity? The Seattle, WA PUA Bootcamp is an opportunity to smash through those limiting mindsets and prove to yourself that attraction is a learnable skill, one that you can master.
If you're looking to test out your skills, check out this article on where to pick up girls in Seattle, WA!
Check out this video testimonial: