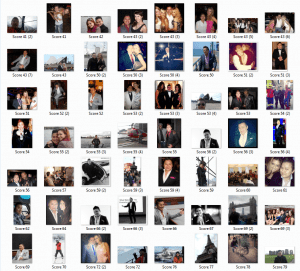 Here's a harsh truth for all of the Instagramming, bathroom-selfie-taking, Snapchatting guys out there who have their cameraphone glued to their hands like a teenage girl: not all pictures are created equal.
I'm not talking about picture composition. I'm not talking about the fact that you can't tell your aperture from your shutter speed. I'm not talking about the fact that you have no idea what zoom and lighting are. I'm not talking about pictures that look like the product of a parent letting a toddler play with their phone. I'm not even talking about the fact that you're the master of the red-eye photo (okay, maybe a little).
No. What I'm talking about is something far worse than making a simple mistake that will fail you in photography class: I'm talking about choosing a picture for your online dating profile that turns women OFF.
If you've been following 'Online Dating for Asian Men', you'll know that choosing the right picture for your profile is hugely important in attracting the right kind of women; in real life, you have the luxury of your body language and suave personality to help you out, but online you often have nothing more than your profile picture before a girl deletes your message without reading it.
Ouch.
But how do you know what's the best picture to use? Wouldn't it be great if there were some kind of service or app that could figure it out for you so you don't have to spend weeks testing it out and missing out on those beautiful girls?
As it turns out, there is.
If you haven't figured it out already, I am a HUGE fan of OK Cupid. Their site is free to use, extremely popular, easy to navigate, and now offers a service called "My Best Face" (now defunct, but there are other similar sites like PhotoFeeler.com and others) that allows users to figure out which pictures will attract the most people.
Here's how it works:
You select a bunch of pictures of yourself and upload them. OK Cupid puts them next to pictures of other users and shows the sets to women on the site. They pick the person they'd rather go on a date with. OK Cupid collects the information, sends it your way, and you find out which one got more "yes" votes.
And it's free.
My Best Face (and again, there are other crowd judging sites you can use) is how I figured out that I needed to use the picture of myself in Paris as the "attractive" shot for my initial experiment in the 'Online Dating For Asian Men' product. Based solely on the picture, with no other information provided, I got a whopping SEVENTY-SEVEN PERCENT approval rating.
Obviously this methodology is imperfect, but at least it gives you a baseline from which you can optimize your pictures. For Asian men, this is borderline miraculous.
If you're using another website or you don't want to spend the time waiting for My Best Face to process your pictures (it doesn't happen overnight, folks), I'm here to break down some of my shots and why they did (or didn't) score very well so you don't have to find a working photo-ranking website. I'm going to break it down for you right here and right now.
I'm going to start off with some very common photos that almost every guy tries to use and explain why they didn't work before finally getting to the crowning trifecta jewel that will literally double your resulting open rates.
The Good Looking Suit Photo – 44% Approval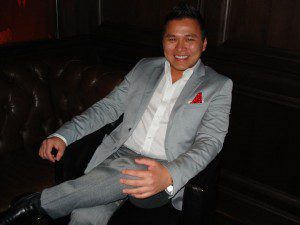 OD4AM Profile Test: Score 43
Alright, you say. What could possibly be wrong with this one? I'm dressed well. My face is clearly visible. My physique is visible enough that she knows there's nothing seriously wrong with me. So what's the problem?
The problem is that it's boring. This is a picture of me and nothing else. Yes, your photo should focus on you, and on many sites you can be banned for using photos that don't, but if you're the only focal point, you'd better hope you have six-pack abs, baby blue eyes, and a smile that could set fire to a nun's panties.
There's nothing creative, outdoorsy, adventurous, romantic or any of the other qualities that makes a top notch photo which you'll see at the end. If it's meant to show your personality, all it shows is that your personality is blank as a white wall.
The "Social Proof" Photo – 54% Approval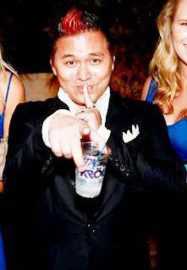 OD4AM Profile Test: Score 54
So what's wrong with this one? My face is clearly defined. My physique is visible. I'm looking great in a suit. What's the problem? The problem is that this is the kind of picture that PUAs like me use to attract new clients. It's proof that I can walk the walk and talk the talk of PUAhood.
While beautiful women do like to see you having fun with other beautiful women, there is a right way and a wrong way to express that in a picture. Only a minority of women are attracted to the "club guy," and that's what this picture looks like. To the rest of the female world, pictures of you in a club with beautiful women cropped out only serve to make you look like a player, not like a cool guy who knows a lot of women.
The Big Man On Campus Photo – 60% Approval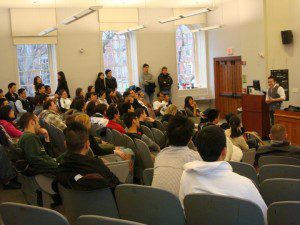 OD4AM Profile Test: Score 60
Given what we know from the first shot, we can immediately identify a few problems with this picture. I may or may not be the speaker; how does she know? She has no idea who she is supposed to be looking at, and because the picture is both crowded and small, my face and physique are nor clearly defined.
You might as well be asking her to go out on a date with a stranger. The picture does receive some bonus points because it suggests that I'm a man of importance who can be called in front of a crowd, but on the whole it fails because I'm not clearly discernible.
The Romantic / Adventurous Traveller Photo – 77% Approval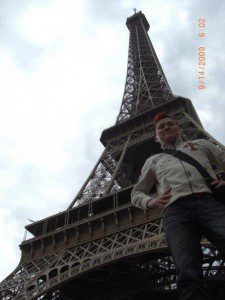 OD4AM Profile Test: Score 77
Let's break down this picture. What do you see? My whole face is in the shot. My whole body is in the shot. A girl immediately knows that I'm not deformed or 600 pounds.
Women are the experts as framing their face and cleavage well in a shot, concealing any insecurities they might have about the rest of their body. If they can't see yours, they might wonder. I'm dressed well, my hair is done. She can see that I'm a completely normal, average guy.
But I'm also obviously and unmistakably in Paris. This tells a girl many things. I'm free-spirited and I love to travel. I'm financially independent, since Paris is an expensive city. But women in America have also been conditioned to look at Paris as the City of Love, and an image that clearly shows you there automatically implants romantic thoughts in her mind.
According to a study by Zoosk, which was reconfirmed in our own study, the three most important factors for an online dating profile picture that will give you TWICE as many responses from women are as follows:
It should be outdoors and well-lit
It should be full bodied (no one can tell if you're short so long as you aren't standing next to other people)
It should have you doing something interesting and physical
Now that I know what women in the online dating community expect out of me, it's easier and faster to pick good profile pictures in the future. I know that I need to have my face and physique clearly defined. I know that I need to be the focal point.
I know that women appreciate seeing me have fun with other people, but not if it raises their sleaze flags. And I know that women want to see me doing something interesting or exciting that shows off my hobbies, talents, and personality.
Got a picture of you rock climbing? Use it.
Got a picture of you walking a tight rope? Why the hell not!
Got a picture of you cooking your mom's famous roast duck? Absolutely!
Got a picture of you on your Harley? Use the shit out of it!
So did it work when I started optimizing my profile picture using those three principals? You bet your ass it did. Just changing out my profile picture to one that had been scientifically and empirically shown to be more attractive to women got me a HUGE increase in women responding to our test profiles.
And then when you COMBINED that with the afterburner fuel of an OPTIMIZED OPENER? Wow, just WOW. I was able to DOUBLE my responses and thus my dates with women. You can read more about good email openers to use on internet dating websites here.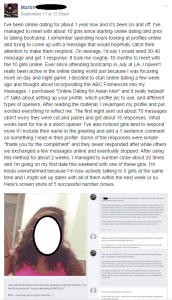 The important thing to remember here is that just because you think a photo looks nice doesn't mean women will agree with you. They are peculiar and picky creatures, but if you give them what they want, they'll reward you handsomely.
I don't know of other dating sites that offer similar services (except perhaps the phone app Tinder), so even if you have your profile set up elsewhere, services like PhotoFeeler and HotOrNot alone makes it worth giving OK Cupid a look just so you can find your best profile picture.
So if you want to learn how to date more women without all the rejection and hassle, then you owe it to yourself to get "Online Dating For Asian Men: The Scientific Method To Dating Girls Faster, Easier, and With Less Rejection." You'll be able to meet and date more women than you ever have before!