Check out this New York PUA Bootcamp video review:

Looking for PUA Bootcamp Reviews?  You've come to the right place for it!  When JT Tran and the ABCs of Attraction team comes to town, New York will be awakened! If you can make it there, you can make it anywhere, and with the tips and tricks learned at the ABCs Bootcamp, you'll be making connections with beautiful, sexually attractive women and increasing your confidence, skills and ability to sarge in the field.  Check out these rave PUA bootcamp reviews written by our very own students:
PUA bootcamp Reviews:
"Overall it was a good boot camp….  Was it worth the money? Simple answer, Yes". -Just1ce

"The best thing that this camp did for me was turn me into a better version of myself. Instead of being afraid I was able to be the best version of myself." -Rocksoldier

"It was very fun to see a table of 4 Asian dudes with so many girls coming to our table. We were clearly the center of attention of all the other tables….  Overall it was an awesome weekend, Will and Tommy are great instructors. This sounds cliché but I did stuff that I would have never imagined myself doing. It was very funny in the venues seeing dudes standing on the side with their drink watching a 5"4 Asian dude talking to very attractive girls. I highly recommend a boot camp for anyone who has not taken one yet!" -kr1s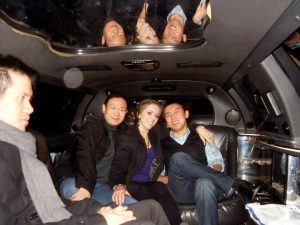 People come to us and get into what we do for various reasons.  Some guys want to have multiple girlfriends.  Other guys got burned in the past (divorced, cheated on, etc.)  and need to tune up their social skills.  We've even had guys who were married take the program to better communicate with their wives.  Whatever reason you have for taking an ABCs of Attraction Bootcamp, you will surely have the tools and the knowledge to achieve whatever goal you have set for yourself.
 More PUA Bootcamp Reviews:
"BEST PART OF THE NIGHT WAS WHEN I realized that our table was the center of the party, everybody's eyes gravitated towards us…. This is the beginning of a very great life, Thank you William and Tommy." -metaltoid

"After taking the boot camp in August, I have come to realize that on my way to self-improvement, it doesn't hurt to get some help from your fellow brethren….
If anything, the boot camp helped me to boost my confidence in having my pick of the most beautiful women life has to offer, and that I should do my best to move on from my ex, because she's already moved on from me." -Dark Dissension

"All coaches were enthusiastic in getting us to get it right, body language, compliance tests, opening lines and all. I would not have been able to approach without it, as I would normally freeze up at a club to approach women. This was not a problem, because the coaches were there, and pushed us into opening sets…. Fantastic boot camp and a great learning experience." -Sam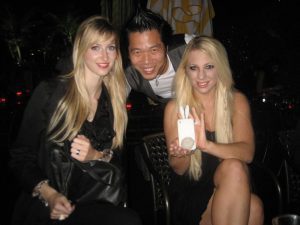 Even MORE PUA Bootcamp Reviews:
"The ABC bootcamp was definitely a growing experience…  So far I learned that part of being positive is just knowing everything will work out somehow, some way. I'm going to find a wingman, go out and be better than I was yesterday."  -Cal

"I chose ABCs of Attraction not just because I'm Asian but also because I liked their core belief in taking charge in seduction and improving your life-not just fucking whole lotta girls. …  The best part about the boot camp was getting to know the instructors. Every single instructors were awesome…. Not only were the instructors great at what they do, they went out of their way to befriend us and we became friends at the end." -Garandue

"Besides being extraordinary PUAs, the coaches are all amazing people…. I highly recommend the boot camp to everybody. Here you learned the whole structure of pick up. You learn all the gambits and lines you can use in each phase. Most importantly, you get to go in the field and practice the hell out of it."  -Immortal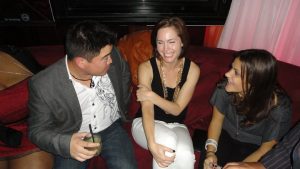 "What boot camp did for me was teach me certain skills, but most importantly push me outside of my comfort zone and made me realize that my self-limiting beliefs were absolutely ridiculous. I realized that boot camp is not a quick-fix. What you put into your boot camp experience, is exactly what you'll get out of it."  -RonChi

"I've shattered some strong limiting beliefs about myself… " -Hammer

"The amount of progress in one weekend is phenomenal… The student/instructor ratio was fantastic. I got on-point information on every set. The instructors rotated students they were observing so we all got good feedback from everyone….  Night camp was definitely worth it. This is one of the cheapest boot camps out there and the way they do things is really the most "real". What's great is that the emphasis is not on memorizing routines but bringing out and presenting the best part of yourself in a way that will get you laid."  -Ezkiel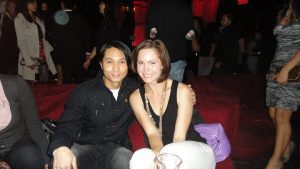 "The golden nugget of the day was body language positioning!! It is so money!! I don't even know how to explain it other than that it is a great way to stay in set longer and can be used to isolate your girl if she's in a group….  The greatest value from this boot camp wasn't just the knowledge we learn from JT and Gareth but the new brotherhood we created with the other students; that is priceless."  -Edo

"JT has an incredible style and it just seemed that no one could ever reject him, no matter what! The way he opens sets is so different than what I have ever seen. We did not learn routines here, we learned body language and style of speaking….  In all, it was great deal of fun and mind blowing things going on. It is a beautiful thing to learn."  -Flash

"The boot camp was MORE than worth the money. Just having the knowledge that I have makes me feel different. The way I look at it, Gareth and the instructors gave us a toolbox with an arsenal of tools in it, and showed us how to use the tools. Now it is up to us to take that and build the lifestyle that you want and deserve."  -FPocket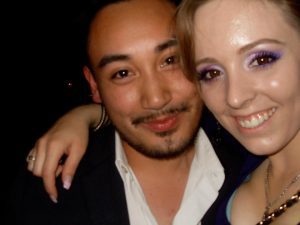 New York is waiting for the next group of ABCs of Attraction boot camp graduates to take their place in the list of alumni. All the PUA Bootcamp Reviews here speak for themselves when it comes to the level of success you're looking for with women. If you can make it here, you can make it anywhere.
And when you're ready to test out your skills as a pickup artist, check out our life-changing, results driven New York City PUA Bootcamp and be prepared to start meeting, attracting and seducing the most beautiful girls in the Big Apple!