As Seen On TV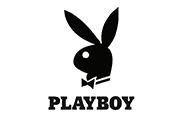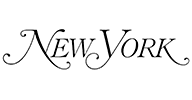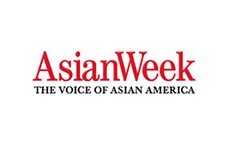 Speaker At*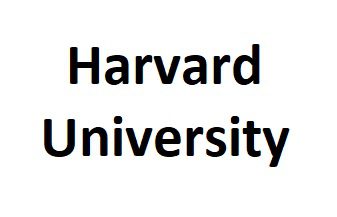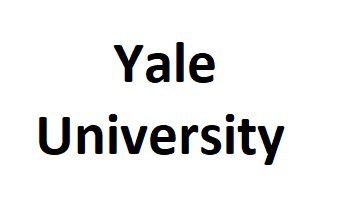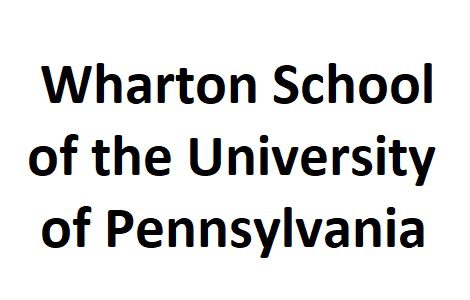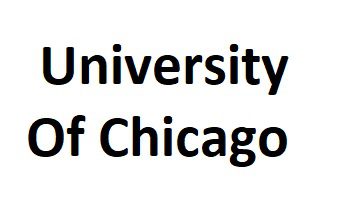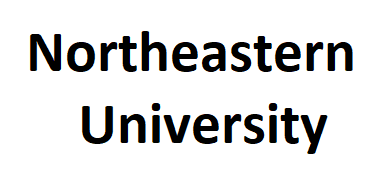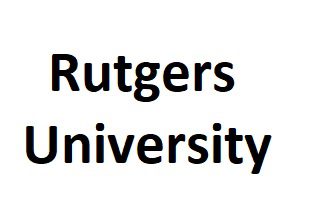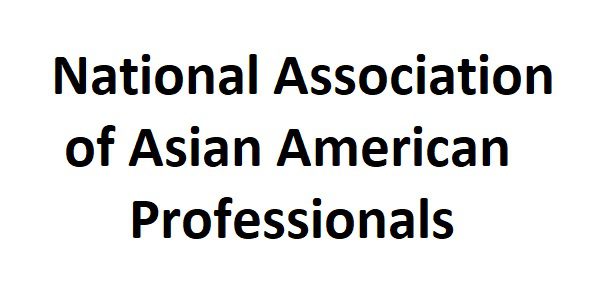 After 10+ Years of Training Men to Attract, Date, and Sleep With Unbelievably Educated, Intelligent, and Sexy Women…
ABCs of Attraction

is Still the

ONLY

Social Skills Company Dedicated to Turning Asian Guys into Seductive Superstars Who Get Any Woman They Want.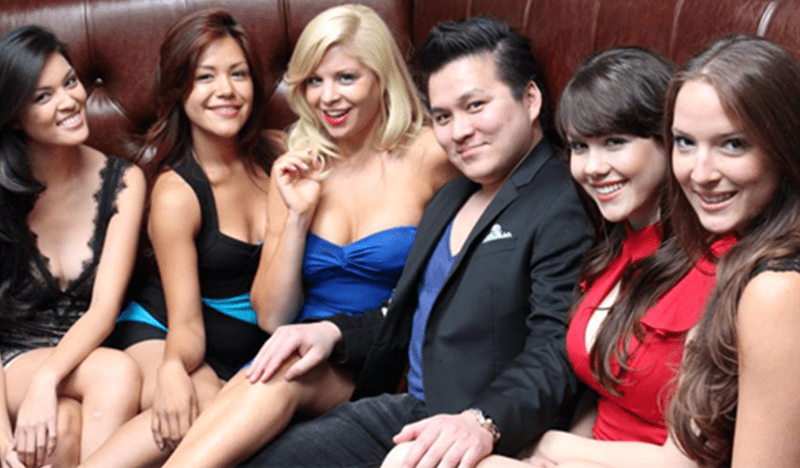 "If you want kick-ass comedy, you come to me… but if you want kick-ass tips on online dating that get results, RUN TO J.T. No joke." – Eliot Chang, Comedy Central
Hey there! I'm JT Tran.
If you're reading this letter right now, then you've probably heard of how ABCs of Attraction helps Asian men meet and date beautiful women. Or perhaps someone who knows what you're going through referred you to me.
Let me say this real quick: I know what you're going through.
I know because I went through it myself. I was a nerdy, awkward, fobby Asian guy in America. When I tried flirting with women, I went from one crushing rejection to the next for YEARS.
And if you're like me, then you know that it's not just humiliating – it's SOUL-CRUSHING.
You know how it is, right?
Still, as you can see in the photo above, ANYONE – you, me, and any other Asian man in America – can learn to become SUPER-ATTRACTIVE to women.
In fact, ABCs of Attraction is all about that. We regularly held Weekend Bootcamps and Workshops. We regularly taught groups of Asian men how to approach women, talk with them, and become IRRESISTIBLY ATTRACTIVE to them.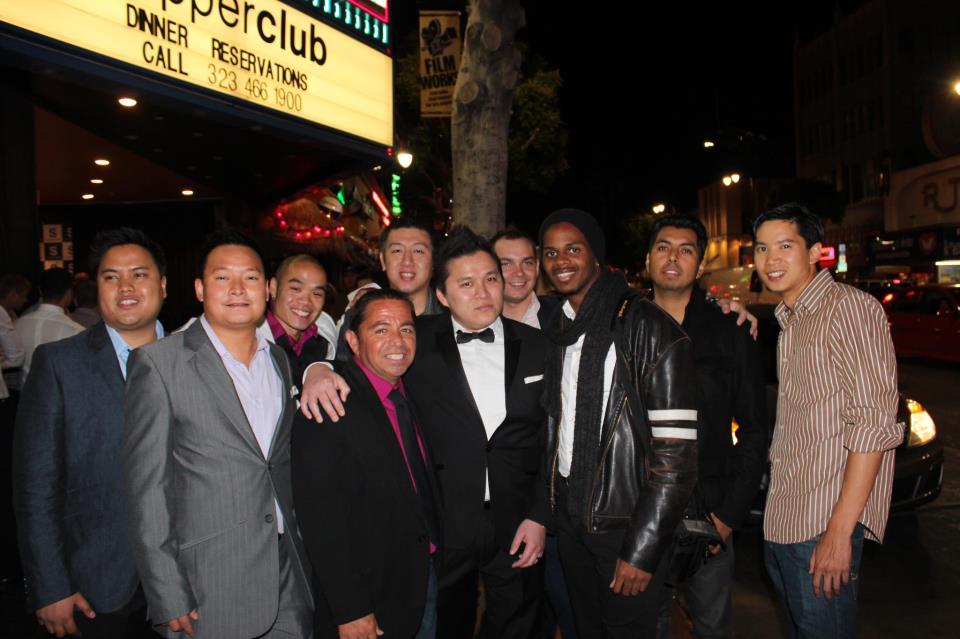 And we watched MASSIVE TRANSFORMATIONS happen right before our eyes. As early as the first night, our students were pulling hot women left and right: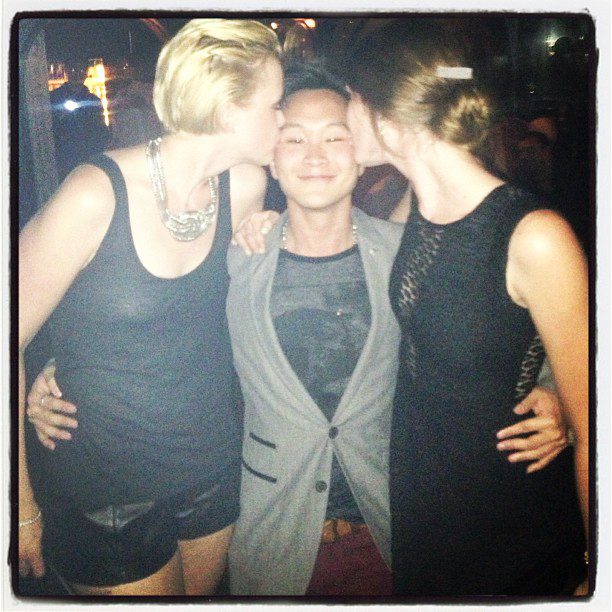 We had a great thing going on. More and more Asian men were finding success and happiness in the dating game, and women were quickly realizing how AWESOME and HOT Asian men really are.
And Then, Just as Things Were Getting Good for Asian Men in America, Coronavirus Happened.
Suddenly, everything changed.
Many cities in America are on lockdown. Now, it's unusually hard to go out and meet women during the day. And don't get me started at how much I miss the nightlife.
Asian men are living in fear, uncertainty, and UNTOLD LONELINESS.
But what if I told you there was a simple, foolproof strategy to KEEP MEETING BEAUTIFUL WOMEN… anytime and anywhere you want… even if you're Asian, and even in the middle of a pandemic?
What if I could give you the skills, the words, and the totally unbreakable confidence…
…To talk to that cute girl on the sidewalk while you're in town doing your errands
…To talk to that pretty college student who always brings a book with her to the drycleaners
…To talk to hotties while you're waiting in line at Starbucks or Barnes & Noble
…To talk to that beautiful lady walking her dog in the park
…Or to talk to virtually any other beautiful woman you come across, like Peter did in the review below, back in one of our Bootcamps in Sydney?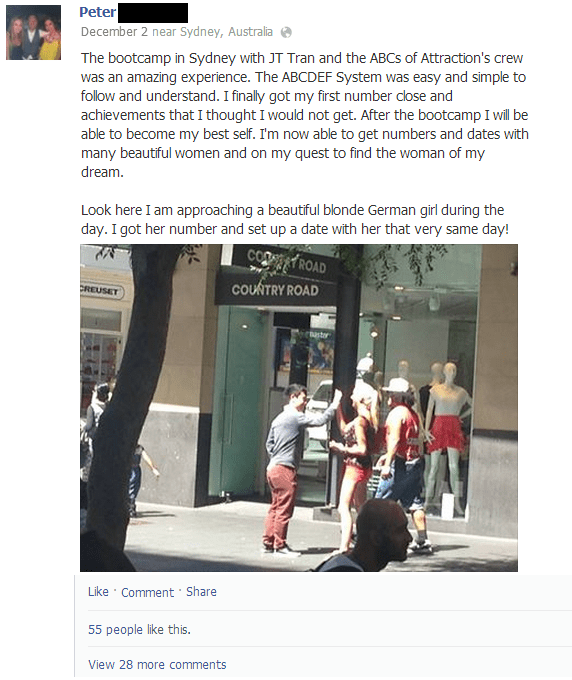 Now, Before Anything Else, Let's Get Something Straight…
The ABCs of Attraction Bootcamps are not "sit & listen" programs. You don't just take notes and hear me tell you what women want.
To actually change how you socialize and interact with women, you'll do much more than that:
You get LIVE DEMONSTRATIONS of me and my fellow coaches approaching, flirting with, and making out with women. And if you're lucky, you'll even see hidden video clips of us taking women home so you know exactly what the process looks like STEP-BY-STEP.
You have DRILLS and EXERCISES to do in the classroom. Long before you even step into town, you'll practice going up to a sexy woman to talk and flirt. This lowers your anxiety by 90% and raises your effectiveness rate by up to 500%… after even just one hour of doing the exercises.
You get REAL-TIME FEEDBACK while you're interacting with women, so any mistakes in your game get corrected instantly. As a result, you'll keep women interested and wanting more of you. At times, we'll "save" you while you're talking to a woman, so even after a mistake, you still might end up taking her home!
This is what we'll be doing in the first two days of our powerful, life-changing three-day Bootcamp in Los Angeles.
Now, I know what you're thinking:
"But JT, the Coronavirus is Still Around. What If, After the Bootcamp, I Can't Go Out to Approach Women as Often as I Want To?"
Hey, I got you covered, bro!
Here's the thing…
Did you know that ever since the lockdowns started, online dating usage in America actually shot up 15%?
And there's more…
And did you know that conversations on these online dating platforms lasted up to 30% longer than usual?
This tells me one thing: People are terribly lonely. People are struggling so much in isolation that they're turning to online dating apps and website to meet and date other people.
And the beautiful women in America? They're no exception.
So let me ask you a question… Do you want to become a guy who makes lonely women happy during this pandemic?
Of course you do – what sane, red-blooded guy doesn't?
And that's why the third day of the Bootcamp will focus on Online Dating Game Mastery.
Here's what we got lined up for you:
The Online Dating Workshop. My fellow coaches and I will show you how to create scorching hot dating profiles on the most popular social media apps and websites today – including Tinder, Bumble, Plenty of Fish, and more.
The Photoshoot. We'll take a professional photographer to take and create the perfect photos for your online dating profiles. We'll make you look like a hot male celebrity – women can't help but want to know you better.
The Routines. We'll give you the field-tested, tried-and-true chat formulas that will get women so interested and hot for you that they can't help but say "YES!" when you set up a face-to-face date with her. You'll learn the right things to say, the right questions to ask, and the right ways to schedule the date.
And best of all, as a special bonus for joining our new 3-Day Daygame+Online Bootcamp, you'll get a copy of my bestselling eBook: Online Dating for Asian Men.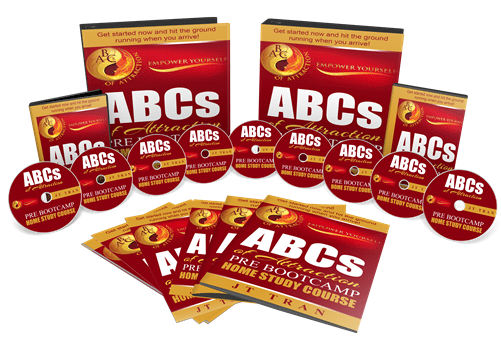 In it, you'll learn:
How to overcome the dreaded "Yellow Fever Curse" of online dating (Chapter 1)
How Asian men can beat the odds – their White, Black, and Latino competition – by "hacking" online dating (Chapter 2)
The powerful "Three Message Rule" technique, which is specially designed to get her number AND score a date in one smooth move (Chapter 3)
The secret tweaks to your dating profile that will DOUBLE the dates you'll get (Chapter 4)
The "4-Hour Girlfriend" technique – a secret technique that can load your schedule with seven days of non-stop dates (Chapter 5)
The "Push-Button Girlfriend" technique, which will let you start a long-term relationship with a woman… without the crap and nonsense of the standard courtship process (Chapter 6)
How to sustain your new relationship with your hot new girlfriend… even after (and especially after) things have gotten intimate (Chapter 7)
Check out what my book, Online Dating for Asian Men, has done for some of my students so far: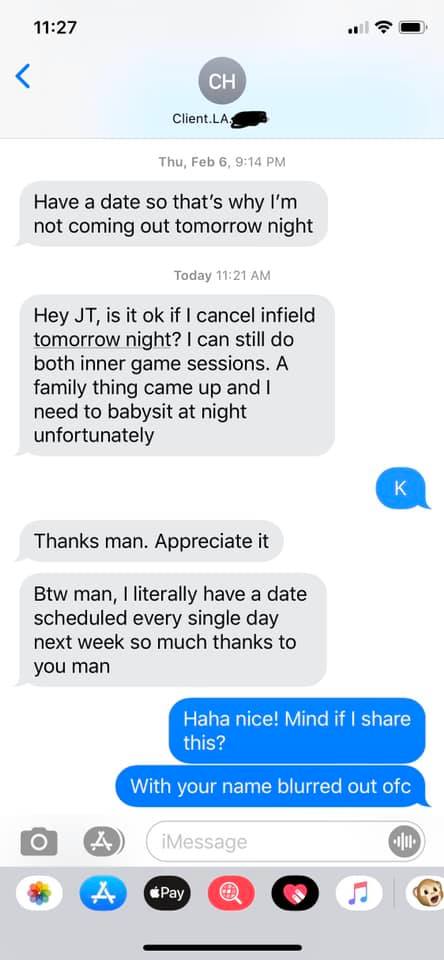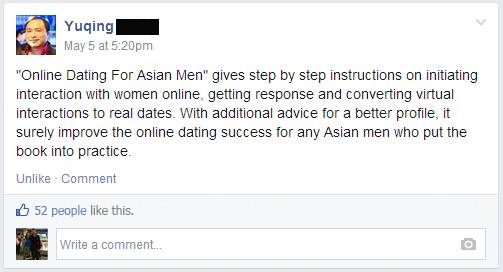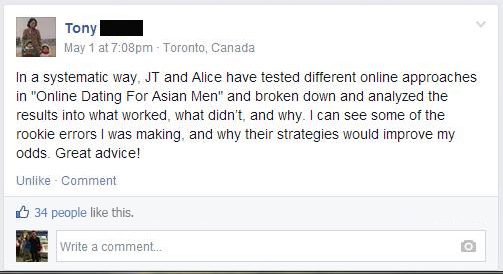 DeAnd Here's My Favorite Success Story of All – A Former Student (Now a Happy Husband)'s Heartwarming Message to Me:monstrations, Drills, & Feedback… Everything You Need to Get Really
Good at Interacting with Women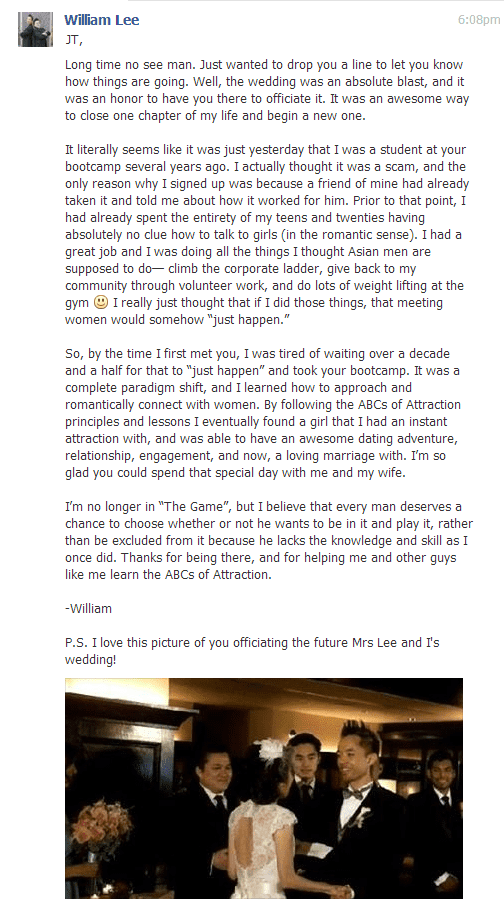 Normally a $17 Value, You Get My Bestseller – Online Dating for Asian Men – Absolutely FREE.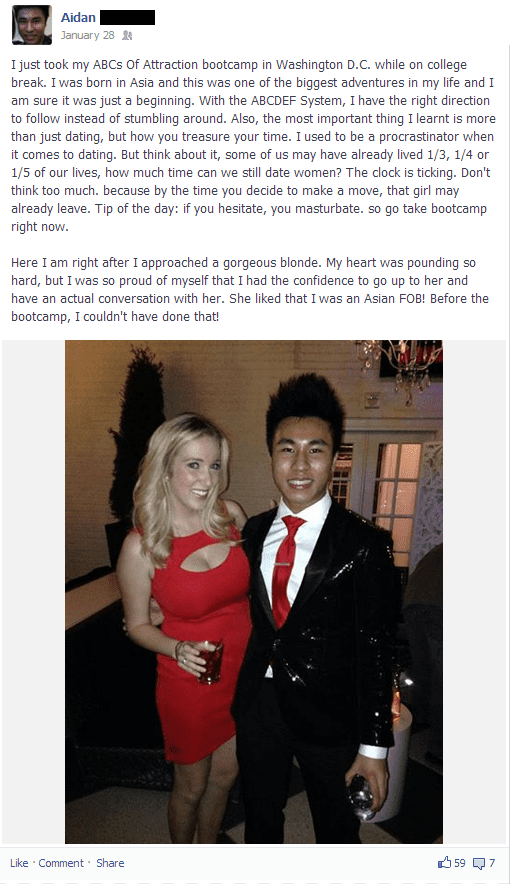 (Still Have Questions? Read Our Most Frequently Asked Questions by Clicking Here.)
Isn't it About Time For a Big Change in YOUR Love Life, Too?
At this point, let me ask you something personal…
So far in your life, how much have you spent on dates with women that went nowhere?
How much have you spent on "pick-up-artist" courses and other garbage that promised to "make her like you?"
How many times have you listened to "foolproof" dating advice from your friends… only to end up RUINING your dates and feeling embarrassed at yourself?
Some of my clients have spent THOUSANDS of dollars on worthless advice… before I was able to rescue them from wasting any more of their money, energy, and time!
And today, I'd like to invite you to the NEXT ABCs of Attraction Daygame Online+ Bootcamp on Jan 29-31 in Los Angeles, California… for less than a fraction of what other "dating experts" would charge you.
Take the ABCs of Attraction Daygame Online+ Bootcamp and Change Your Life Forever.
You have a full three-day weekend of the most comprehensive attraction coaching possible… and my direct commitment to make sure YOU PERSONALLY get every answer you need.
So don't wait until it's too late. Sign up, join us in LA, and spend the rest of your life living the social and sexual lifestyle you've been dreaming of.
Or, you know, you could just keep "enjoying" the lockdown.
Your choice!
Hope to meet you in person soon,
JT "The Asian Playboy" Tran
—
P.S.: As the testimonials will show you, this stuff works and we run out of spots very quickly.  The question I want to leave you with is, "Would you rather take 3 days or the rest of your life to get good with women?"
Really… no matter what you do, get this part of your life handled. Life is so much better once your relationships with women are taken care of. See you in LA.
P.P.S – Any questions for us? Use the form below and we'll email you back or get on the phone and chat if you'd like.
Do you need to talk to someone first or do you have a question? CLICK HERE!