When you make the jump from PUA to Professional (Basically getting paid to teach PU) there are certain sacrifices that must be made. When I first started out, I spent a long time working on my game. With much hard work, ego humbling blowouts, barrier breaking experiences and the physical fatigue of going out I was able to get myself to become pretty good with women. I learned how to game hard because almost all the guys I meet are bigger, taller and better looking than me. I can't change my biology, but I can work on everything else.
However, this night was when I learned that being a pro requires a certain level of responsibility which requires you to put aside your own personal desires in order for a client to get the best out of their experience. There's already so much that goes into sarging for yourself, but there's a heightened level of responsibility when students expect you to perform at a certain level AND you have to CREATE an environment in which the student gets the most out of their learning experience. I've done 5 bootcamps already as an intern, but the level of responsibility given to me this time around made the experience completely different. The difference being that the environment must be cultivated through a series of social skills, handling AMOGs, handling HBs, logistical skills, GAME, management of my emotions, the student's emotions, the emotions of the women, physical fatigue, and so much more.
APB couldn't have said it any better, "Make it rain."
To the untrained eye, what you're looking at is simply a group of guys having fun with girls.
My job is NOT to simply get the students to party and talk to girls and have them settle for great conversation with a woman. My job is for them to learn all the skills that it takes from approach to fun (the fun part being a kiss, a number, a day 2, sex, or what ever) by themselves for AFTER they leave the bootcamp.
I wasn't sarging for myself this night. I was sarging for the students.
This is extremely rewarding and fun, but there is a different type of mindset that must be developed as a professional PUA. I am not getting paid to get myself laid (unless the students are about to get laid themselves ☺)
--
It's the second night of bootcamp and the cast is The Asian Playboy, Showtime, Pimp Daddy and Apex. It's a bit of a slower night at this venue and so the amount of sets are scarce. We talk to the bouncers and the hired guns for warm-up and they take care of us for the rest of the night.
Today, we were working on comfort/connection and direct interest.
I opened a blonde and brunette 2 set:
Showtime: Hi
Blonde: Hi. I like your belt buckle
Showtime: Thanks! Yours is pretty cool too.
Blonde: Can I try it on?
Showtime: Sure, let's switch.
So we're standing near the entrance unbuckling our belts and people are looking at us all funny

. Eventually I take them upstairs to meet the guys. I tell them we're celebrating my promotion (promotion to becoming an ABCs of Attraction coach).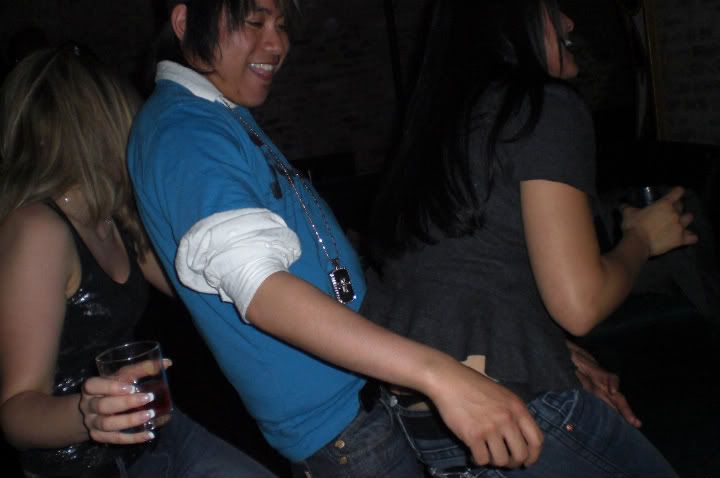 Much of the time spent with these 2 are raising their BT and getting into a little comfort and connection. I find that when you get into solid comfort and connection with a woman, they start to get real with you and qualify themselves a lot more. At one point the brunette told me she wasn't wearing panties. Hmm..?
Later on in the night Pimp Daddy brings in a set of blondes.
I introduce myself, but one in particular was pretty fucking cute. I introduce myself and tell her she has a great smile. She offers to shake my hand and I tell her I give hugs not handshakes. I give her a hug then caveman her and she loves it. She basically jumps all over me and says, "I like this one!"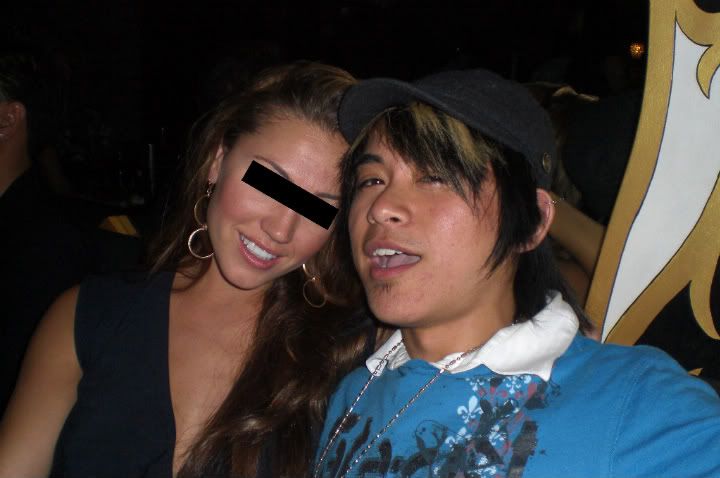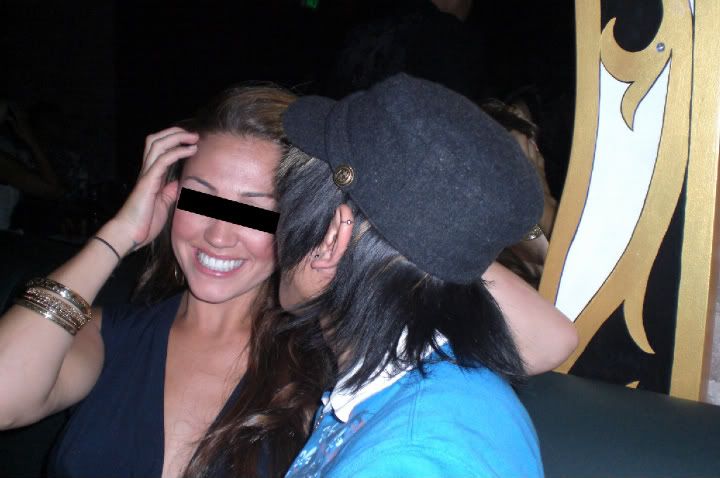 Fair enough

.
Everyone is sitting, and I move away for a second. She ends up talking to the first blonde. Pimp Daddy told the group that it was actually a friends birthday, but the first blonde said it was for my promotion.
This could have gone very wrong. Miss cute smile asks me, "What's going on? Is it a promotion or a birthday party? I'm confused."
I point at APB and say it's HIS birthday and MY promotion. She accepts that. I spent some time getting to know her and raising her BT. I eventually get a kiss close and she's giving me a lot of sexual kino. It's still 12am and I'm on the clock so I know what I have to do.
That night was comfort/connection and direct interest so I brought Apex in to practice even though (based on my prior experiences and APB's prior experiences) that this would have most likely turned into a full romantic connection.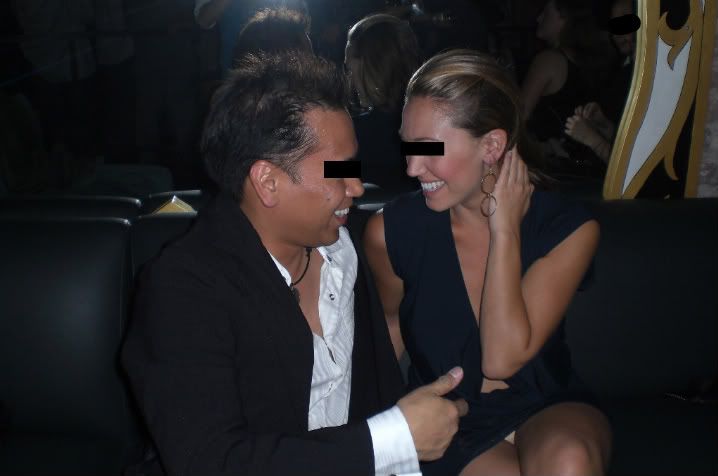 Eventually, the girls leave and Apex and Pimp Daddy go around to do more approaches. The first night was attract/approach and BT so these guys were good enough to go on their own to bring the girls. I wanted to make sure that Apex and Pimp Daddy continue working on comfort/connection and direct interest so I brought in 3 cute Indian girls.
They were very friendly and quite conservative. I did get into direct interest but very little kino escalation with my target, however, the students were doing quite well with the intended curriculum.
Apex ends up back with the first blonde and I see Apex in direct interest. Apex ends up giving the first blonde a massage and he asks her if she wants a full body massage back at his place. However, due to some logistical complications he didn't end up giving her that full body massage.
There were definitely a few more sets that night, and there were many women in the groups that we were in that were ready for sex but as professionals you must be ready to give up sex for the benefit of the students.
Trust me when I say that it definitely isn't easy, but it must be done.
So what's the difference between a PUA and a Professional PUA?
The PUA attempts to get laid.
The Professional PUA gets paid to NOT get laid.